Cholamandalam Artist's village, Chennai. Important visiting information
Opening Time : 09:30 AM Closing Time : 06:30 PM
Open : Daily Closed on public holidays : No
Entery fee : Rs 20 for adults and Rs 5 for kids Authorization : No
Rate this Place
0 vote(s)
Air Quality Index (AQI, Pollution Levels) near - Cholamandalam Artist's village
Royapuram, Chennai - TNPCB
8

OZONE

57

CO

3

SO2

NH3

NO2

35

PM2.5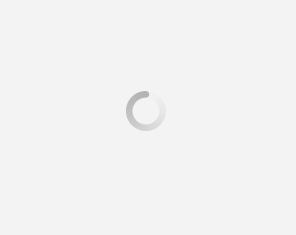 More about Cholamandalam Artist's village, Chennai and Historical Information
As the name suggests, the Cholamandal Artist Village is a centre of attraction for art enthusiasts. Established in 1966, the Cholamandal Artist Village is the most significant artists' commune in India. The village is also credited for producing artists who became an integral part of Madras Movement of Art (1950-1980)--which brought Modernism in South India.
The village is located around 9 kilometres away from Adyar, Chennai, stretching over 10 acres of land. It is India's largest self-supporting artists' village and one of the most successful in Asia.
You can find anything and everything related to art in this village, especially the open-air theatre Bharathi that is used for meetings and conferences. Along with the theatres, you can find other artistic sanctuaries such as sculptures, museums, handicrafts, hand and clay art, photography, dance performances, and more.
Cholamandalam Artist's village, Chennai address and how to reach
Address : E Coast Rd, Cholamandal Artists Village, Injambakkam, Palavakkam, Tamil Nadu 600115

How To Reach: By Train: 20.8 KM away from Chennai Central Railway Station
By Air: 18.9 KM away from Chennai International Airport


Railway Address :Puratchi Thalaivar Dr. M.G. Ramachandran Central Railway Station, Kannappar Thidal, Periyamet, Chennai, Tamil Nadu 600003 Airport Address :Chennai International Airport, GST Rd, Meenambakkam, Chennai, Tamil Nadu 600027

Way from Nearest Railway station Way from Nearest Airport
Popular trains in which you can travel to Cholamandalam Artist's village in Chennai
Related Tags :
Post your question Share your exprience