Forest Research Institute, Dehradun. Important visiting information
Opening Time : 09:00 AM Closing Time : 05:30 PM
Open : Daily Closed on public holidays : Yes
Entery fee : 10 Rs. per person Authorization : No
Seasonal Feature : Closed on gazetted holidays.
Rate this Place
8 vote(s)
Air Quality Index (AQI, Pollution Levels) near - Forest Research Institute
New Mandi, Muzaffarnagar - UPPCB
20

OZONE

74

CO

16

SO2

NH3

NO2

PM2.5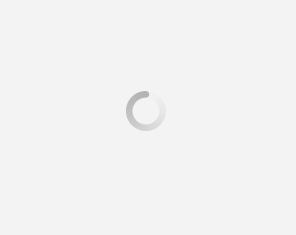 More about Forest Research Institute, Dehradun and Historical Information
The Forest Research Institute (FRI) is a premier institution of Indian Council of Forestry Research and Education. Located in Dehradun, the institute was established in the year 1878 and is one of the oldest institutions of its kind. Founded in 1878, the institute was reestablished as the Imperial Forest Research Institute 1906. In the year 1938 various officers recruited to the Superior Forest Service by the states and provinces were trained there.While the institute initially had a smaller campus in Chandhbagh, it was later extended and acquired larger campus in 1923. The present building of the college was styled in Greek Roman Architecture by C.G. Blomfield. The then Viceroy Willingdoninaugurated the main building in 1929. The institution has now been declared as a National Heritage site.
The institute holds an important place in across the world as its history is virtually synonymous with the evolution and development of scientific forestry over the entire sub-continent. The institute is a spectacular sight to behold with the outer Himalaya forming its backdrop and 450 hectares of lush green grounds. The main building reflects Greco-Roman and Colonial styles of architecture and was also named in the Guinness Book of Records as the largest purely brick structure in the world. The institute is well-equipped with library, herbarium, laboratories, arboreta and printing press. There are experimental field areas for conducting forestry research which are among the best in the world. The major attraction of this institute is a Botanical Museum situated within its walls.
Forest Research Institute, Dehradun address and how to reach
Address : P.O. New Forest, Forest Research Institute, Indian Military Academy, Dehradun, Uttarakhand 248006

How To Reach: By Train: 5.8 KM away from Dehradun Railway station
By Air: 35 KM away from Jolly Grant Airport

Railway Address :Dehradun Railway Station, Lakkhi Bagh, Dehradun, Uttarakhand 248001 Airport Address :Jolly Grant Airport, Airport Road, Dehradun, Uttarakhand 248140

Way from Nearest Railway station Way from Nearest Airport
Popular trains in which you can travel to Forest Research Institute in Dehradun
Related Tags :
Post your question Share your exprience