Gurez Valley, Kashmir. Important visiting information
Opening Time : 09:00 AM Closing Time : 09:00 AM
Open : Daily Closed on public holidays : No
Entery fee : Free Authorization : No
Rate this Place
0 vote(s)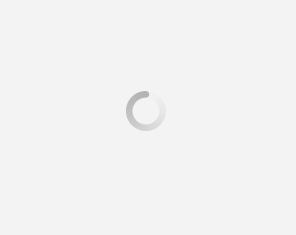 More about Gurez Valley, Kashmir and Historical Information
Located in the Himalayas, Gurez Valley is located in the high Himalayas. It is located around 83 kilometers from Bandipora and 123 kilometers away from Srinagar. The valley is situated above 2400 meters above the sea level and is surrounded by beautiful snow-capped mountains.
Gurez is divided into three regions. Two of these regions fall under Pakistan and the remaining comes under India. The area from Toabat to Sharda Peeth is administered by Pakistan as Neelum District, that between Kamri and Minimarg is administered by Pakistan as Astore District, Gilgit-Baltistan, and that from Taobat to Abdullah Tulail is known as Gurez Tehsil, and is part of the Indian-administered Bandipora district.
Gurez Valley's highest peak is Habba Khatoon, which is a place of legends. Named after a Kashmiri poet, the peak is associated with her story. She was originally known as Zoon and was a daughter of a peasant named Abuddi Rather. She married an illiterate peasant boy named Habba. But her marriage didn't come along well. Dejected by her plight, she changed her name to Habba Khatoon.
Later, the emperor of Kashmir, Yousuf Shah Chak, grew an interest in Habba and arranged to marry her. But their marriage didn't last long as the emperor's rival King Akbar imprisoned him. It is said that Habba Khatoon used to wander these hills in search of her husband and that's why the peak bears her name.
Gurez Valley, Kashmir address and how to reach
Address : Gurez Valley, Kashmir, Jammu and Kashmir

How To Reach: By Train: 20.7 KM away from Srinagar Railway Station

By Air: 6.6 KM away from Surat International Airport

Railway Address :Srinagar Railway Station, Srinagar, Jammu and Kashmir; India Airport Address :Sheikh Ul Alam International Airport, Indragandhi Road, Humhama, Badgam, Jammu and Kashmir 190007
Popular trains in which you can travel to Gurez Valley in Kashmir
Related Tags :
Post your question Share your exprience