Marble Palace, Kolkata. Important visiting information
Opening Time : 10:00 AM Closing Time : 04:00 PM
Open : Daily Closed on public holidays : No
Entery fee : Free Authorization : No
Rate this Place
70 vote(s)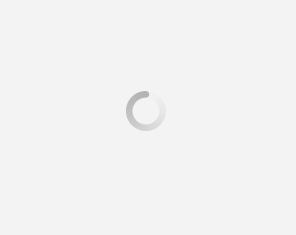 More about Marble Palace, Kolkata and Historical Information
Marble Palace is one of the most famous attractions of Kolkata. Built by the wealthiest merchant of his time, the palace is the most preserved mansions of the 19th century era. The palace has intricately carved pillars and walls. The whole palace is made up of marble giving it the name.
It was built by Raja Rajendra Mullick in 1835. He had great passion for collecting art and antiques. This place contains large volumes of western sculpture, paintings and other antiques such as chandeliers, clocks, urns, etc. This place is said to contain painting from famous artists such as Ruben, Sir Joshua Reynolds, Titian, Murillo, and John Opie.
The marble place is a private residence, inhabited by the descendants of Raja Rajendra Mullick Bahadur. Entry to this place is free, but you have to get a special permit 24 hours in advance from 24 hours in advance from the West Bengal Tourism Information Bureau at BBD Bag, Kolkata. Being a private residence photography is prohibited and the inhabited area is off limits. There is also a zoo besides the palace, the first zoo opened in India. It has birds and some species of deer's and other small animals.
The whole place is built in traditional Bengali style with thakur-dalan and open courtyards. The premises also has a rock garden and a lake. This Palace is undoubtedly the most beautiful place in Kolkata.
Marble Palace, Kolkata address and how to reach
Address : 46, Muktaram Babu Street, Jorasanko, Kolkata, West Bengal 700007, Jorasanko, Kolkata, West Bengal 700007

How To Reach: By Train: 4.9 KM away from Howrah Junction Railway Station
By Air: 13.9 KM away from Netaji Subhash Chandra Bose International Airport

Railway Address :Howrah Railway Station, Howrah, West Bengal Airport Address :Netaji Subhash Chandra Bose International Airport

Way from Nearest Railway station Way from Nearest Airport
Popular trains in which you can travel to Marble Palace in Kolkata
Related Tags :
Post your question Share your exprience