Rajasthan High Court, Jodhpur. Important visiting information
Opening Time : 10:00 AM Closing Time : 05:00 PM
Closed ON : Sunday Saturday Closed on public holidays : Yes
Entery fee : Free Authorization : No
Seasonal Feature : Court remains closed on every Saturday and Sunday of the Month.
Rate this Place
9 vote(s)
Air Quality Index (AQI, Pollution Levels) near - Rajasthan High Court
Collectorate, Jodhpur - RSPCB
21

OZONE

18

CO

10

SO2

NH3

33

NO2

229

PM2.5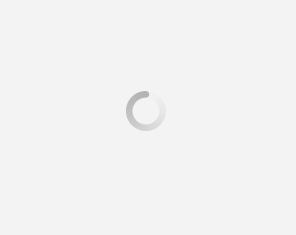 More about Rajasthan High Court, Jodhpur and Historical Information
The Rajasthan High Court is the High Court of the state of Rajasthan. It was established on 21 June 1949 under the Rajasthan High Court Ordinance, 1949.
The seat of the court is at Jodhpur. The court has a sanctioned judge strength of 50.
There were five High Courts functioning in the various units of the States - at Jodhpur, Jaipur and Bikaner, the High Courts of former Rajasthan and Matsya Union, before unification of the Rajasthan. The Rajasthan High Court Ordinance, 1949 abolished these different jurisdictions and provided for a single High Court for the entire State. The High Court of Rajasthan was founded in 1949 at Jaipur, and was inaugurated by the Rajpramukh, Maharaja Sawai Man Singh on 29 August 1949, later on after complete integration of Rajasthan in 1956 it was moved at Jodhpur with recommendation of satyanarayan rao committee.
The first Chief Justice was Kamala Kant Verma. A bench was formed at Jaipur on 31 January 1977 under sub-section (2) of Section 51 of the States Reorganisation Act, 1956 which was dissolved in 1958. Currently the sanctioned strength of the judges is 50 and actual strength is 34.
Rajasthan High Court, Jodhpur address and how to reach
Address : High Court Road, Paota, Jodhpur, Rajasthan 342005

How To Reach: By Train: 3.8 KM away from Jaipur Railway Station
By Air: 9.6 KM away from Jaipur International Airport


Breaks : From 01:00 PM To 01:00 PM For Lunch

Railway Address :Jodhpur Junction Railway Station,Maharaja Umaid Singh Statue Circle, Station Rd, Ratanada, Jodhpur, Rajasthan 342001 Airport Address :Jodhpur Airport,Civil Airport Road, Air Force Area, Ratanada, Jodhpur, Rajasthan 342011

Way from Nearest Railway station Way from Nearest Airport
Popular trains in which you can travel to Rajasthan High Court in Jodhpur
Related Tags :
Post your question Share your exprience