Tiffany's Ladyboy Cabaret Show, Pattaya. Important visiting information
Opening Time : 06:00 PM Closing Time : 09:00 PM
Open : Daily Closed on public holidays : No
Entery fee : According to Seats. For Booking and details visit: http://goo.gl/1jAiPt Authorization : No
Seasonal Feature : DAILY SHOW TIME : 18.00 hrs., 19.30 hrs., 21.00 hrs. Extra Show Times (on public holidays) : 16.30 hrs., 22.30 hrs.
Rate this Place
1 vote(s)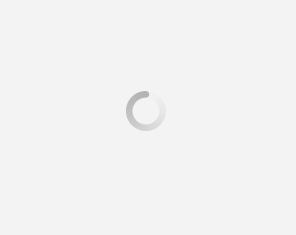 More about Tiffany's Ladyboy Cabaret Show, Pattaya and Historical Information
A 38years old Transvestite show is of Tiffany's Ladyboy Cabaret Show, Pattaya. The show is now among the best shows in the world and one of the main attractions of the tourists and locals in Pattaya, Thailand.
Started with a one man show for a friend in a local restaurant Tiffany's show is now world famous and one of its kind. The talents in this show consists of transgender community who sings dance and deliver a ravishing show to there audiences.
Every new technique is showcased in this grand and spectacular show, lighting, exotic scenes, sounds and foot-tapping choreography just takes away the breath of viewers around the world. It is not just the technicalities that make this show grand; rather it is also the talents who exhilarate the quality of the show. Ravishing costumes, specially designed for Tiffany's performers are attractive by themselves, which when wore by the people gets an added life in them.
If one needs to explore night life in Pattaya and needs to experience something unique and impeccable than Tiffany's Ladyboy Cabaret Show is a must to get booked with. Enjoy a night filled with dance, music, grand art, performances and rich traditional history all at one place. You surely don't wants to miss this experience when you are in Pattaya, Thailand.
Tiffany's Ladyboy Cabaret Show, Pattaya address and how to reach
Address : 464 Moo 9, Pattaya 2nd Road,Nongprue, Banglamung,Chonburi 20260,Thailand

How To Reach: "By Train: 8.5 KM away from Pattaya Railway Station
By Air: 56.9 KM away from U-Tapao Rayong Pattaya International Airport "

Railway Address :Pattaya railway station, Pattaya City, Bang Lamung District, Chon Buri 20150, Thailand Airport Address :U-Tapao Rayong Pattaya International Airport, หมู่ที่ 2 70 ถนนสุขุมวิท Phla, Ban Chang District, Rayong 21130, Thailand

Way from Nearest Airport Way from Nearest Railway station
Related Tags :
Post your question Share your exprience