Underwater World Pattaya, Pattaya. Important visiting information
Opening Time : 09:00 AM Closing Time : 06:00 PM
Open : Daily Closed on public holidays : No
Entery fee : Adult: 500 Baht, Child: 300 Baht Authorization : No
Seasonal Feature : Feeding Time Otter Tank : 09.30 /11.00/14.30/17.00 Touch Pool: 13.00 Amazon Tank 15.30 Coral Reef Zone 10.30/14.00 Open Ocean Zone 10.00/11.30/15.00/16.30 ***Subject to change
Rate this Place
1 vote(s)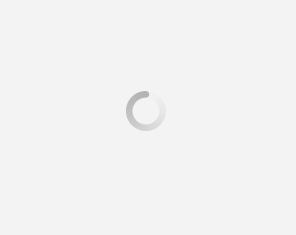 More about Underwater World Pattaya, Pattaya and Historical Information
It just seemed impossible to walk under water without getting wet, until yet, with Pattaya's underwater world it was made possible. The underwater world is a famous attraction and one in a kind in itself. The best things about underwater aquariums are that one can view extraordinary species of marine life; that too without getting wet.
If you don't know how to dive underwater, but still wants to experience a lifetime enchanting incident you must visit Pattaya-underwater world. One gets to witness over 2000 animals of 200 species at one single place.
The underwater world of Pattaya is build a technology in itself that gives a chance of enjoying a Panoramic view of the aquatic world under a 100 meter long tunnel. The entire world is divided under sections where you can experience different aquatic species in a manner never before.
The first section of the exhibit is a Touch-pool which allows visitors to touch and stroke friendly sea creatures. One can also get a chance to feed sea turtles and carps. But one must be cautionary about not letting the water animals out, along with taking care while feeding the turtles as they mite bite.
The next exhibit is long walk under the 'Coral-reef zone', 'open-ocean zone' and finally the 'giant of siam zone'. One can enjoy watching the giant sea animals like 'butterfly fish', 'leopard shark', and other rare variety like 'guitar fish', 'blacktip sharks', and others marine creatures.
Underwater World Pattaya, Pattaya address and how to reach
Address : Underwater World, 22/22 Moo 11, Sukhumvit Rd., Nongprue, Banglamung, Chonburi 20260, Thailand

How To Reach: "By Train: 8.5 KM away from Pattaya Railway Station
By Air: 39.5 KM away from U-Tapao Rayong Pattaya International Airport "

Railway Address :Pattaya railway station, Pattaya City, Bang Lamung District, Chon Buri 20150, Thailand Airport Address :U-Tapao Rayong Pattaya International Airport, หมู่ที่ 2 70 ถนนสุขุมวิท Phla, Ban Chang District, Rayong 21130, Thailand

Way from Nearest Railway station Way from Nearest Airport
Related Tags :
Post your question Share your exprience