Wonderla Amusement Park & Resort, Bangalore. Important visiting information
Opening Time : 11:00 AM Closing Time : 06:00 PM
Open : Daily Closed on public holidays : No
Entery fee : WEEKDAYS: Adult-640, Child-500, SAT/SUNDAY & PUBLIC HOLIDAYS: Adult-800,Child-590, PEAK SEASON*: Adult-860, Child-650 Authorization : No
Seasonal Feature : For other packages visit: http://wonderla.com/tickets-reservations-bangalore/ticket-rates
Rate this Place
7 vote(s)
Air Quality Index (AQI, Pollution Levels) near - Wonderla Amusement Park & Resort
Bapuji Nagar, Bengaluru - KSPCB
11

OZONE

28

CO

6

SO2

5

NH3

14

NO2

42

PM2.5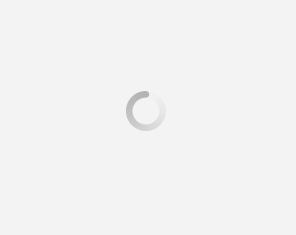 More about Wonderla Amusement Park & Resort, Bangalore and Historical Information
Wonderla is a fun amusement park near Bangalore, India. It is located in Bidadi, which is 28 Km from Bangalore. It spans an area of 82 acres and is perhaps the best waterpark in India. It has 53 water and land based slides. The major attraction includes musical fountains, rain showers and virtual reality shows. It also has slides specially designed for kids. The high thrill rides like equinox and insanity are sure to get you an adrenaline rush.
The park is well maintained and has provision of solar heated waters. It also has the facility of locker, restroom and showers. This waterpark also boasts of a conference hall and five restaurants to meet your hunger needs.
The park is open throughout the year. The tickets can be purchased either online or by visiting the counter. The ticket prices vary depending on the day and season. The park is open from 11 AM to 6 PM on weekdays and from 11 AM to 7 PM on weekends and peak seasons.
Wonderla Amusement Park & Resort, Bangalore address and how to reach
Address : Wonderla Holidays Limited, 28th km, Mysore Road, Bangalore – 562109

How To Reach: By Train: 29.5 KM away from Bangalore City railway station
By Air: 70 KM away from Kempegowda International Airport Bengaluru


Railway Address :Bangalore City railway station, Kempegowda, Sevashrama, Bengaluru, Karnataka 560023 Airport Address :Kempegowda International Airport Bengaluru, KIAL Rd, Devanahalli, Bengaluru, Karnataka 560300

Way from Nearest Railway station Way from Nearest Airport
Popular trains in which you can travel to Wonderla Amusement Park & Resort in Bangalore
Related Tags :
Post your question Share your exprience