High Court of Judicature at Hyderabad, Hyderabad. Important visiting information
Opening Time : 10:15 AM Closing Time : 04:15 PM
Closed ON : Sunday Saturday Closed on public holidays : Yes
Entery fee : Free Authorization : No
Seasonal Feature : Court remains closed on every Saturday and Sunday of the Month.
Rate this Place
1 vote(s)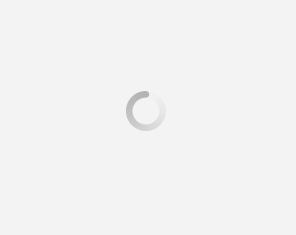 More about High Court of Judicature at Hyderabad, Hyderabad and Historical Information
The High Court of Judicature at Hyderabad for the States of Andhra Pradesh and Telangana is the common High Court of the Indian states Andhra Pradesh and Telangana.
High Court of Andhra Pradesh, as it was known earlier, was set up on 5 November 1956 under the State Reorganization Act 1956. The Andhra Pradesh High Court was renamed as High court of Judicature at Hyderabad in view of bifurcation of Andhra Pradesh state. From 2 June 2014, after the Andhra Pradesh Reorganisation Act, 2014 came into force, it has been renamed and serves as a common high court for both the states. A separate high court has to be established for Andhra Pradesh. After a separate High Court for Andhra Pradesh is established, High Court of Judicature at Hyderabad will be the high court solely for Telangana.
The seat of the high court is in Hyderabad and has a sanctioned judge strength of 49.
High Court of Judicature at Hyderabad, Hyderabad address and how to reach
Address : High Court Road, Near Government City College,Ghansi Bazaar,Madina, Charminar, HYDERABAD - 500 066

How To Reach: By Train: 4.6 KM away from Hyderabad Deccan Railway Station
By Air: 23.1 KM away from Rajiv Gandhi International Airport


Breaks : From 01:30 PM To 02:00 PM For Lunch

Railway Address :Hyderabad Deccan Railway Station, Red Hills, Lakdikapul, Hyderabad, Telangana 500457 Airport Address :Rajiv Gandhi International Airport,Shamshabad, Hyderabad, Telangana 500409

Way from Nearest Railway station Way from Nearest Airport
Popular trains in which you can travel to High Court of Judicature at Hyderabad in Hyderabad
Related Tags :
Post your question Share your exprience