High Court Of Orissa, Cuttack. Important visiting information
Opening Time : 10:30 AM Closing Time : 04:15 PM
Closed ON : Sunday Saturday Closed on public holidays : Yes
Entery fee : Free Authorization : No
Seasonal Feature : Court remains closed on every Saturday and Sunday of the Month.
Rate this Place
1 vote(s)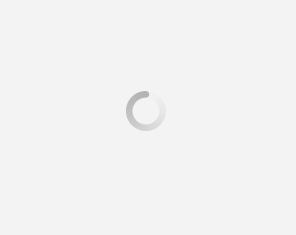 More about High Court Of Orissa, Cuttack and Historical Information
On February 9, 1916 in exercise of the powers under section 113 of the Government of India Act, 1915, the King of England issued Letters Patent constituting High Court of Patna. Orissa was placed under the jurisdiction of Patna High Court.
On May 18, 1916 Circuit Court of Patna High Court for Orissa held its first sitting at Cuttack Shri Madhu Sudan Das was then the President of the Cuttack Bar Association. It his address wel-coming the Circuit Court he expressed hope that the Circuit Court would become a permanent Bench for Orissa in near future.
On April 1,1936 Orissa was made a separate province but no separate High Court was provided for it. On July 26, 1938 the High Court Bar Association at Cuttack adopted a Resolution demanding a separate High Court for Orissa.
On February 11, 1939 a Resolution was moved in the Legislative Assembly requesting the Government to constitute a committee to examine the question of establishing a separate High Court in Orissa.
By Resolution dated August 19, 1942 the Law Department of the Government of Orissa appointed a committee with Shri Bira Kishore Ray as Chairman, Sri C.M.Acharya, Sri Bichitrananda Das and Dr. Narasingha Rao as members and Shri J.E.Meher as the Secretary.
The seat of the court is Cuttack. The court has a sanctioned judge strength of 27.
High Court Of Orissa, Cuttack address and how to reach
Address : Chandini Chowk, Cuttack, Odisha 753002

How To Reach: By Train: 7.7 KM away from Cuttack Junction Railway Station
By Air: 32 KM away from Biju Patnaik International Airport


Breaks : From 01:30 PM To 02:00 PM For Lunch

Railway Address :Cuttack Junction Railway Station, Gandharpur, Cuttack, Odisha 753003 Airport Address :Biju Patnaik International Airport,Airport Rd, Bhubaneswar, Odisha 751020

Way from Nearest Railway station Way from Nearest Airport
Popular trains in which you can travel to High Court Of Orissa in Cuttack
Related Tags :
Post your question Share your exprience