Meghalaya High Court, Shillong. Important visiting information
Opening Time : 10:00 AM Closing Time : 05:00 PM
Closed ON : Sunday Closed on public holidays : Yes
Entery fee : Free Authorization : No
Seasonal Feature : Court remains closed on every Sunday of the Month.
Rate this Place
0 vote(s)
Air Quality Index (AQI, Pollution Levels) near - Meghalaya High Court
Railway Colony, Guwahati - APCB
19

OZONE

8

CO

11

SO2

2

NH3

3

NO2

27

PM2.5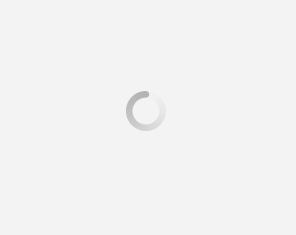 More about Meghalaya High Court, Shillong and Historical Information
The Meghalaya High Court is the High Court of the state of Meghalaya.It was established in March 2013, after making suitable amendments in the Constitution of India and North-Eastern Areas (Re-organisation) Act of 1971. Earlier, a bench of the Gauhati High Court had jurisdiction over the state of Meghalaya. The seat of the High Court is at Shillong, the capital of Meghalaya. The strength of judges as for this High Court is 3 permanent judges including the Honourable Chief Justice and 1 additional judge.
Before the establishment of Meghalaya High Court the Guwahati High Court use to look after all judicial matters and review them. The first Chief Justice was the Hon'ble Mrs. Justice T. Meena Kumari, who retired on 3 August 2013. On the 14 January 2016 -- with the retirement of the outgoing Chief Justice -- the Hon'ble Mr. Chief Justice Uma Nath Singh, (one of the Permanent Judges of the High Court of Meghalaya, the Hon'ble Mr Justice T. Nandakumar Singh), took oath as Acting Chief Justice with immediate effect. Justice T. Nandakumar Singh was elevated as an Additional Judge of the Gauhati High Court on 25.11.2004 and became Permanent Judge w.e.f. 27.2.2006 of Gauhati High Court. He took oath as a Permanent Judge of the High Court of Meghalaya on 23.3.2013.
Meghalaya High Court, Shillong address and how to reach
Address : Office of the High Court of Meghalaya,MG Road. Shillong-793001,Meghalaya

How To Reach: By Train: 97.1 KM away from Guwahati Railway Station
By Air: 31.8 KM away from Shillong Airport

Breaks : From 01:30 PM To 02:00 PM For Lunch

Railway Address :Guwahati Railway Station, Paltan Bazaar, Guwahati, Assam 781001 Airport Address :Shillong Airport, Shillong Airport Road, Umroi, Meghalaya 793103

Way from Nearest Railway station Way from Nearest Airport
Popular trains in which you can travel to Meghalaya High Court in Shillong
Related Tags :
Post your question Share your exprience