ResponsiblyGrown: Organic Vegetables & Fruits Farms, Gurgaon. Important visiting information
Opening Time : 10:00 AM Closing Time : 07:00 PM
Open : Daily Closed on public holidays : No
Entery fee : Free Authorization : No
Rate this Place
1 vote(s)
Air Quality Index (AQI, Pollution Levels) near - ResponsiblyGrown: Organic Vegetables & Fruits Farms
Sector-51, Gurugram - HSPCB
13

OZONE

22

CO

5

SO2

14

NH3

40

NO2

109

PM2.5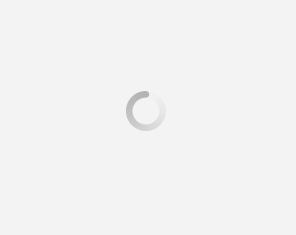 More about ResponsiblyGrown: Organic Vegetables & Fruits Farms, Gurgaon and Historical Information
ResponsiblyGrown is your all-inclusive resource for fresh, organic, and naturally developed food. We produce substance-free and natural products so you get the cleanest, and healthy food on your table. Artificially created and inorganically produced food can harshly affect your wellbeing which is why we don't partake in any unnatural practice in our process of growing and harvesting food.
The items we offer fresh vegetables, fresh fruit, juices, honey and sweeteners, ghee and oils, wheat products, pickles, bread, preservatives, spices and gourmet.
We practice a sustainable growing and harvesting process in order to minimise our carbon footprint and avoid harming our environment. Our farming practices are all-natural to the point that we even produce our own fertilizers and create our own seed bank.
With 3 owned farms, 5 partner farms, and more than 45 farmers, ResponsiblyGrown is Delhi NCR's largest organic online store. Our mobile app allows you to order directly and get naturally grown food right at your door as well as enjoy special discounts and cashback offers. As the biggest organic online store in our region, we aim to make the organic online food delivery service transparent and easily accessible.
ResponsiblyGrown: Organic Vegetables & Fruits Farms, Gurgaon address and how to reach
Address : P-48 second floor, South city 1, sector 40 Gurgaon 122001

How To Reach: By Air: 18.4 KM away from Indira Gandhi International Airport
By Train: 7.1 KM away from Gurgaon Railway Station

Railway Address :Gurgaon Railway Station, Old Railway Rd, Kheri, Laxman Garden, Sector 105, Gurugram, Haryana 122001 Airport Address :Indira Gandhi International Airport, New Delhi, Delhi 110037

Way from Nearest Railway station Way from Nearest Airport
Popular trains in which you can travel to ResponsiblyGrown: Organic Vegetables & Fruits Farms in Gurgaon
Related Tags :
Post your question Share your exprience