Uttarakhand High Court, Nainital. Important visiting information
Opening Time : 10:00 AM Closing Time : 05:00 PM
Closed ON : Sunday Saturday Closed on public holidays : Yes
Entery fee : Free Authorization : No
Seasonal Feature : Court remains closed on every Saturday and Sunday of the Month.
Rate this Place
3 vote(s)
Air Quality Index (AQI, Pollution Levels) near - Uttarakhand High Court
New Mandi, Muzaffarnagar - UPPCB
45

OZONE

57

CO

24

SO2

12

NH3

17

NO2

226

PM2.5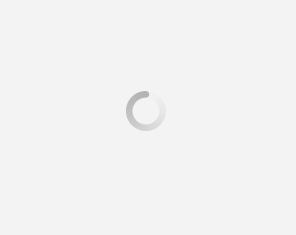 More about Uttarakhand High Court, Nainital and Historical Information
The Uttarakhand State was carved out from erstwhile State of Uttar Pradesh on 09/11/2000. At the time of the creation of the State, the High Court of Uttarakhand was also established on the same day at Nainital. Since that day the High Court is functioning in an old building situated in Mallital Nainital which was known as old Secretariat. The building of the High Court is a very magnificent and was constructed in 1900 A.D. There is a park in front of the building and Naina Peak, the highest peak in Nainital, in the background, which makes the building more picturesque. In the beginning five Court rooms were constructed but later on more Court rooms have been added. A huge Chief Justice Court Block and a Block of Lawyers' chambers have also been built up in the year 2007.
The sanctioned strength of Judges at the time of creation was 7 which has been increased to 9 in 2003. Hon'ble Mr. Justice S.H. Kapadia, Hon'ble Mr. Justice V.S. Sirpurkar and Hon'ble Mr. Justice Cyriac Joseph who have adorned the office of Chief Justice in this High Court, have been elevated to Hon'ble Supreme Court of India.
Uttarakhand High Court, Nainital address and how to reach
Address : Mallital, Nainital, Uttarakhand 263002

How To Reach: By Train: 37.1 KM away from Kathgodam Railway Station
By Air: 71 KM away from Pantnagar Airport


Breaks : From 01:30 PM To 02:15 PM For Lunch

Railway Address :Kathgodam Railway Station, Kathgodam, Haldwani, Uttarakhand 263126 Airport Address :Pantnagar Airport, Udham Singh Nagar, Pantnagar, Uttarakhand 263145

Way from Nearest Railway station Way from Nearest Airport
Popular trains in which you can travel to Uttarakhand High Court in Nainital
Related Tags :
Post your question Share your exprience