Calcutta High Court, Kolkata. Important visiting information
Opening Time : 10:30 AM Closing Time : 04:30 PM
Closed ON : Sunday Saturday Closed on public holidays : Yes
Entery fee : Free Authorization : No
Seasonal Feature : Court remains closed on every Saturday and Sunday of the Month.
Rate this Place
3 vote(s)
Air Quality Index (AQI, Pollution Levels) near - Calcutta High Court
Fort William, Kolkata - WBPCB
OZONE

5

CO

6

SO2

6

NH3

9

NO2

38

PM2.5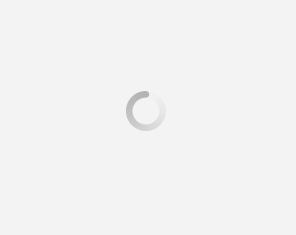 More about Calcutta High Court, Kolkata and Historical Information
The Calcutta high Court is one of the three High Courts in India established at the Presidency Towns by Letters patent granted by Her Majesty Queen Victoria, bearing date June 26, 1862, and is the oldest High Court in India. It was established as the High Court of Judicature at Fort William on July 1, 1862 under the High Courts Act, 1861, which was preceded by the Supreme Court of Judicature at Fort William. Despite the name of the city having officially changed from Calcutta to Kolkata in 2001, the Court, as an institution retained the old name. The bill to rename it as Kolkata High Court was approved by the Cabinet on July 5, 2016 alongside renaming of its two other counterparts in Chennai and Mumbai However, the High Court still retains the old name.
The seat of the Calcutta High Court is at Kolkata, capital of West Bengal. As per the Calcutta High Court (Extension of Jurisdiction) Act, 1953, the Calcutta High Court''s jurisdiction was extended to cover Chandernagore (now called Chandannagar) and the Andaman and Nicobar Islands as of 2 May 1950. The Calcutta High Court extended its Circuit Bench in Port Blair, the capital of the Andaman and Nicobar Islands and in Jalpaiguri, the headquarters of the Jalpaiguri division of West Bengal.
Calcutta High Court, Kolkata address and how to reach
Address : 3, Esplanade Row W, BBD Bagh, Kolkata, West Bengal 700001

How To Reach: By Train: 3.9 KM away from Sealdah Railway Station Sealdah
By Air: 25.7 KM away from Netaji Subhas Chandra Bose International Airport


Breaks : From 01:00 PM To 01:30 PM For Lunch

Railway Address :Sealdah Railway Station, Sealdah, Bepin Behari Ganguly Street, Raja Bazar, Kolkata, West Bengal 700014 Airport Address :Netaji Subhas Chandra Bose International Airport, Jessore Rd, Dum Dum, Kolkata, West Bengal 700052

Way from Nearest Railway station Way from Nearest Airport
Popular trains in which you can travel to Calcutta High Court in Kolkata
Related Tags :
Post your question Share your exprience