Maniar Snow, Ahmedabad,, Ahmedabad. Important visiting information
Opening Time : 10:00 AM Closing Time : 8:30 PM
Open : Daily Closed on public holidays : No
Entery fee : Adult: 450 ,child:180 , Free entry for children below the age of 2 years Authorization : No
Rate this Place
0 vote(s)
Air Quality Index (AQI, Pollution Levels) near - Maniar Snow, Ahmedabad,
Gyaspur, Ahmedabad - IITM
124

OZONE

42

CO

8

SO2

8

NH3

14

NO2

46

PM2.5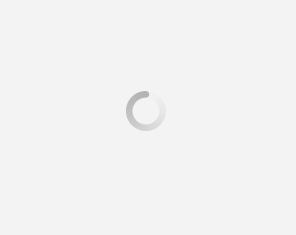 More about Maniar Snow, Ahmedabad,, Ahmedabad and Historical Information
The Maniar Wonderland Snow Park in Ahmedabad is a snow theme park in the city which is located in Sarkhej Chowkdi area. The Park is equipped with snow tubes, sledges, igloos, snow man, slides, and lots of snow. It is good respite from the heat and people love to experience the slides of the snow park. It is the first snow theme park in Gujarat. The rides which have gathered enough appreciation of the visitors are Aqua Rollers, Funny Cars, Desert Bikes, Aqua Balls, Zorb, Joy Boats, Bumper Balls, and Joy Train. Adults have to pay INR 450 to get access to the park while children below the age of 2 are allowed free entry. The kid entry fees is INR 180. Photography is permitted within the premises. The park also has a food court where vegetarian cuisine is served for the guests. The park is particularly frequented by the children.
Maniar Snow, Ahmedabad,, Ahmedabad address and how to reach
Address : 3 km from Karnavati Club & 1 km from Sarkhej Cross Road, B/h. Kiran Motors, Ahmedabad – 382 210

How To Reach: By Train: 14.1 KM away from Ahmedabad Junction Railway Station
By Air: 23.1 KM away from Sardar Vallabhbhai Patel International Airport


Railway Address :Ahmedabad Junction railway station, Ahmedabad, Gujarat 380002 Airport Address :Sardar Vallabhbhai Patel International Airport, Hansol, Ahmedabad, Gujarat 380003

Way from Nearest Railway station Way from Nearest Airport
Popular trains in which you can travel to Maniar Snow, Ahmedabad, in Ahmedabad
Related Tags :
Post your question Share your exprience