Global Vipassana Pagoda, Mumbai. Important visiting information
Opening Time : 09:00 AM Closing Time : 07:00 PM
Open : Daily Closed on public holidays : No
Entery fee : Free Authorization : No
Rate this Place
63 vote(s)
Air Quality Index (AQI, Pollution Levels) near - Global Vipassana Pagoda
Borivali East, Mumbai - MPCB
18

OZONE

8

CO

22

SO2

1

NH3

8

NO2

7

PM2.5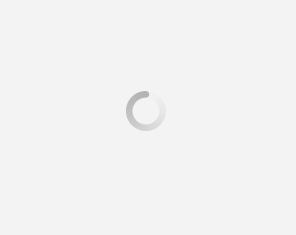 More about Global Vipassana Pagoda, Mumbai and Historical Information
Global Vipassana pagoda a Buddhist meditation hall near Gorai, Mumbai. It is situated on a peninsula between Gorai creek and the Arabian Sea. The hall is built as a symbol of world peace and harmony and was inaugurated by then president of India, Pratibha Patil in February 2009. It is world's largest pagoda without any supporting pillars.
The foundation is of basalt whereas the pagoda is built from sandstones procured from Rajasthan. The pagoda is built using ancient Indian and modern technology to enable it to stand for centuries. The sandstone blocks are arranged such that it fits the adjacent block perfectly with the space filled with lime mortar. The spiral of the pagoda is gold plated with an umbrella on the top, which was donated by the Burmese. The main doors are hand carved and imported from Myanmar.
The dome enshrines the relics of the Buddha which were donated to be kept there by the Mahabodhi Society of India and the prime minister of Srilanka.
The pagoda is built with the aim to spread the teachings of Buddha. The structure is an exact replica of the Shwedagon Pagoda in Yangon, Myanmar. The pagoda aims at preserving the ancient practice of vipasana followed by the Burmese and offers a free ten day course on meditated to the willing.
Image Credits: Joe Ravi
Global Vipassana Pagoda, Mumbai address and how to reach
Address : Global Vipassana Pagoda, Next to Esselworld, Gorai Village, Borivali (West), Mumbai 400091

How To Reach: By Train: 25.9 KM away from Borivali Railway Station
By Air: 41.3 KM away from Chhatrapati Shivaji International Airport

Railway Address :Borivali railway station, Chinchpada, Borivali, Mumbai, Maharashtra 400066 Airport Address :Chhatrapati Shivaji International Airport, Mumbai, Maharashtra 400099

Way from Nearest Airport Way from Nearest Railway station
Popular trains in which you can travel to Global Vipassana Pagoda in Mumbai
Related Tags :
Post your question Share your exprience