Madame Tussauds (Wax Museum) Bangkok, Bangkok. Important visiting information
Opening Time : 10:00 AM Closing Time : 09:00 PM
Open : Daily Closed on public holidays : No
Entery fee : Adults (age 11 and up): 450 TBH, Child (3-11 years): 350 TBH Authorization : No
Seasonal Feature : Special Online Booking Price : Adults: 360 TBH, Child: 280 TBH Official Website: http://goo.gl/Jduyki
Rate this Place
1 vote(s)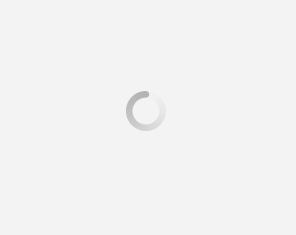 More about Madame Tussauds (Wax Museum) Bangkok, Bangkok and Historical Information
Some of the famous magnetism around the world does not require much influencing words for tourists or people to visit the place; they just attract you by what they put forward for you. Among one such name is the world famous Madame Tussauds, Bangkok.
A place where one can see galore of stars and world famous personalities to greet them and clicked along with them easily. Madame Tussauds is not just hype; it is a revolutionary concept with incredible art work of sculptures. The Wax statutes here are so aesthetically and artistically made that they seem to be filled with life.
The authentic history has been that Madame Tussauds learned to model wax with so much of perfect precision that at the age of 17 she was appointed as art tutor to King Louis XVI's sister at the Palace of Versailles. After the French revolution she went to Britain and exhibits the relics of revolutionary war heroes. It was now that the wax statues of public figures are made with her name.
The Tussauds is located in the Siam city, and gives a great chance to experience art and entertainment of rubbing shoulders with celebs around the world. You get to see the wax statues of Bruce Lee, Katy Perry, President Obama, Brad Pitt, Oprah and other renowned and inspiring people from different genres.
Image Credits: Thailandtatler
Madame Tussauds (Wax Museum) Bangkok, Bangkok address and how to reach
Address : Siam Discovery, 6. No. 989, Rama 1 Road , Pathumwan, Bangkok 10330

How To Reach: "By Train: 4.0 KM away from Bangkok Hua Lamphong Railway Station
By Air: 22 KM away from Don Mueang International Airport "

Railway Address :Bangkok Hua Lamphong Railway Station, รองเมือง Khwaeng Rong Muang, แขวง รองเมือง เขต ปทุมวัน Krung Thep Maha Nakhon 10330, Thailand Airport Address :Don Mueang International Airport, 222 Vibhavadi Rangsit Rd, Khwaeng Sanambin, Khet Don Mueang, Krung Thep Maha Nakhon 10210, Thailand

Way from Nearest Airport Way from Nearest Railway station
Related Tags :
Post your question Share your exprience