Wat Pho, Bangkok. Important visiting information
Opening Time : 08:00 AM Closing Time : 06:30 PM
Open : Daily Closed on public holidays : No
Entery fee : 100 TBH Authorization : No
Seasonal Feature : Ladies, do not wear shorts above the knee visited
Rate this Place
2 vote(s)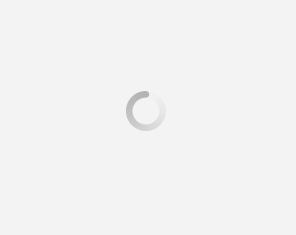 More about Wat Pho, Bangkok and Historical Information
Temple of the reclining Buddha- Wat Pho is among the ancient Buddha temple in Bangkok. The temple is also known as the birthplace of the traditional 'Thai massage', due to its being the first university for teaching students about literature, medicine, religion and science.
Build upon the area of 80,000 square meters, Wat Pho is home to over one thousand Buddha images and one largest single Buddha sculpture with 160 ft. length. The whole Wat Pho is broadly divided into two compounds, the Northern walled compound is a place where the medicine school was founded and the reclining Buddha lies. The other compound Southern wall is a monastery where Monks reside and learn.
The main attraction of Wat Pho is the reclining Buddha which is 15m high and 43m long. The right arm of the Buddha is placed under its head with two boxes of pillows. The long foot of the Buddha has 108 auspicious symbols inscribed representing al possible characters of Buddha.
The temple also consists of 108 bronze bowls in which people drop coins as it is believed that it will bring good fortune to them. Wat Pho though is not a pilgrimage place but an important part of the ancient history and a main attraction centre for locals and tourists.
Image Credits: Official Website
Wat Pho, Bangkok address and how to reach
Address : 2 Sanamchai Road, Phra Nakhon

Bangkok 10200, Thailand



How To Reach: "By Train: 3.8 KM away from Bangkok Hua Lamphong Railway Station
By Air: 25.2 KM away from Don Mueang International Airport "

Railway Address :Bangkok Hua Lamphong Railway Station, รองเมือง Khwaeng Rong Muang, แขวง รองเมือง เขต ปทุมวัน Krung Thep Maha Nakhon 10330, Thailand Airport Address :Don Mueang International Airport, 222 Vibhavadi Rangsit Rd, Khwaeng Sanambin, Khet Don Mueang, Krung Thep Maha Nakhon 10210, Thailand

Way from Nearest Airport Way from Nearest Railway station
Related Tags :
Post your question Share your exprience