The Sanctuary of Truth (Prasat Sut Ja-Tum), Pattaya. Important visiting information
Opening Time : 08:00 AM Closing Time : 05:00 PM
Open : Daily Closed on public holidays : No
Entery fee : Adult: 450 Baht, Child: 225 Baht Authorization : No
Seasonal Feature : Thai Cultural dance timings: First Show: 11:30 a.m. Second Show: 15:30 p.m.
Rate this Place
1 vote(s)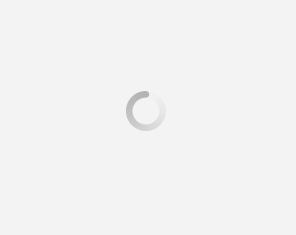 More about The Sanctuary of Truth (Prasat Sut Ja-Tum), Pattaya and Historical Information
Over 20 years old building, the Sanctuary of Truth in the northern part of Pattaya is an amazing wooden building. The structure is completely constructed with wood and has hand made delicate carvings all over inside. The building is yet to be said unfinished, even when it leaves your eyes wide open. Large numbers of specialized woodcarvers work on the carvings of the building/temple each day to enhance its beauty even more.
The construction is spread over one acre land overlooking the seas of the northern Pattaya. The style of the building and carvings are all inspired by Buddhists beliefs, with an only aim of preserving Thai culture and history. Also, one of the main concepts behind the construction of The Sanctuary of Truth is depicting the religious and philosophical truth of human civilization.
When you will visit the Sanctuary you can easily avail the facilities of English speaking tour guides, explaining you all about the history, relevancy and facts about the building. The breathtaking minute hand work on the carvings is something that will surely be cherished by art workers, as the carvings and the entire wooden building is a bench mark for other sculpted art works in the world.
The Sanctuary of Truth (Prasat Sut Ja-Tum), Pattaya address and how to reach
Address : 206/2 Moo 5,Soi Naklua 12,Naklua,Banglamung,Chonburi 20150, Thailand

How To Reach: "By Train: 7.4 KM away from Pattaya Railway Station
By Air: 57.2 KM away from U-Tapao Rayong Pattaya International Airport "

Railway Address :Pattaya railway station, Pattaya City, Bang Lamung District, Chon Buri 20150, Thailand Airport Address :U-Tapao Rayong Pattaya International Airport, หมู่ที่ 2 70 ถนนสุขุมวิท Phla, Ban Chang District, Rayong 21130, Thailand

Way from Nearest Airport Way from Nearest Railway station
Related Tags :
Post your question Share your exprience