Bhubing Palace, Chiang Mai. Important visiting information
Opening Time : 8:30 AM Closing Time : 3:00 PM
Open : Daily Closed on public holidays : No
Entery fee : Adults: 20 baht: Children: 10 baht Foreigners: 50 Baht Authorization : No
Rate this Place
0 vote(s)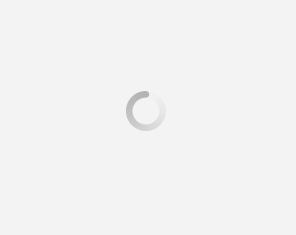 More about Bhubing Palace, Chiang Mai and Historical Information
The Bhubing Rajanives Palace, which is also called Phuping or Phuphing, is a royal home in Thailand. It is in Doi Buak Ha, Muang District, Chiang Mai Province.
The Chiang Mai Zoo's main entrance leads to a paved road that ascends to the palace. Following Bhubing Palace, it divides into two routes, one of which leads to Khun Chang Khian and the other to Doi Pui village.
A guesthouse is available as well for hosting dignitaries from abroad. It was built in the mountains above Chiang Mai so that it could get cool mountain air. Particularly well-known are the rose gardens (Suan Suwaree), where temperate plants are grown that are uncommon in Thailand.
Bhubing Palace, Chiang Mai address and how to reach
Address : 1223 Sriwichai Alley, Tambon Su Thep, Mueang Chiang Mai District, Chiang Mai 50200, Thailand

How To Reach: By Train: 4.0 km away from Chiang Mai, Tambon Wat Ket, Amphoe Mueang Chiang Mai, Chang Wat Chiang Mai 50000, Thailand
By Air: 28.3 km away from Chiang Mai International Airport, 60 Mahidol Rd, Mueang Chiang Mai District, Chiang Mai 50200, Thailand

Railway Address :Chiang Mai, Tambon Wat Ket, Amphoe Mueang Chiang Mai, Chang Wat Chiang Mai 50000, Thailand Airport Address :Chiang Mai International Airport, 60 Mahidol Rd, Mueang Chiang Mai District, Chiang Mai 50200, Thailand

Way from Nearest Airport Way from Nearest Railway station
Related Tags :
Post your question Share your exprience