Royal Park Rajapruek, Chiang Mai. Important visiting information
Opening Time : 8:00 AM Closing Time : 6:00 PM
Open : Daily Closed on public holidays : No
Entery fee : Adults: 200 baht; Child: 150 baht Authorization : No
Rate this Place
0 vote(s)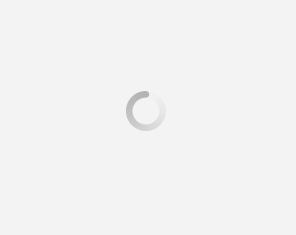 More about Royal Park Rajapruek, Chiang Mai and Historical Information
One of the most visited tourist destinations in Chiang Mai is the Royal Park Rajapruek, a botanical and floral garden created in honor of the late King Bhumibol Adulyadej. Exotic flowering plants from all over the world grow in the park, which is kept in great shape.
If you're searching for a peaceful location to explore with your family, friends, or significant other, Royal Park Rajapruek is a fantastic choice. One of Chiang Mai's biggest flower and botanical parks, Royal Park Rajapruek, was built to celebrate King Bhumibol Adulyadej's 80th birthday and the 60th anniversary of his coronation.
Its main attractions are the Royal Pavilion of Ho Kham Luang, a beautiful orchid garden, and shows from all over the world. Herbivores and wildlife lovers will find it a sanctuary.While traveling through the Ch Traveling Geon, you must visit the Ratchaphruek Flower Gardens. The vast grounds are breathtakingly beautiful. You can rent bikes, and an electric bus is available for less energetic passengers to use to get around.
Royal Park Rajapruek, Chiang Mai address and how to reach
Address : 334, Mueang Chiang Mai District, Chiang Mai 50100, Thailand

How To Reach: By Train: 16.5 km away from Chiang Mai, Tambon Wat Ket, Amphoe Mueang Chiang Mai, Chang Wat Chiang Mai 50000, Thailand
By Air: 10.2 km away from Chiang Mai International Airport, 60 Mahidol Rd, Mueang Chiang Mai District, Chiang Mai 50200, Thailand

Railway Address :Chiang Mai, Tambon Wat Ket, Amphoe Mueang Chiang Mai, Chang Wat Chiang Mai 50000, Thailand Airport Address :Chiang Mai International Airport, 60 Mahidol Rd, Mueang Chiang Mai District, Chiang Mai 50200, Thailand

Way from Nearest Airport Way from Nearest Railway station
Related Tags :
Post your question Share your exprience