Chiang Mai Night Safari, Chiang Mai. Important visiting information
Opening Time : 07:00 PM Closing Time : 10:00 PM
Open : Daily Closed on public holidays : No
Entery fee : Local Rate: Adult: 300 THB, Child: 125 THB | For Foreigners: Adult: 800 THB, Child: 400 THB Authorization : No
Seasonal Feature : For Day Safari and Jaguar Trail Zone (the animals) activities Visiting Details and Entry Fees, visit official website: http://goo.gl/GZmaoS
Rate this Place
0 vote(s)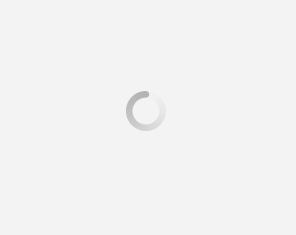 More about Chiang Mai Night Safari, Chiang Mai and Historical Information
Chiang Mai night safari is the third nocturnal zoo after Singapore and China. It is a natural theme park, which allows visitors to experience and see the wild animals in their natural habitat at night. There are Trams that take the visitors to two zones. The savanna zone is where you can see African animals like giraffes, zebras, rhinos, etc. There are also various other animals like kangaroos and water buffalos that can be seen in this zone. The other zone is the Predator zone where carnivores like tiger, lion and hyenas can be seen.
It is a lifetime experience to see these animals up-close. If you plan to take photographs, it is advisable bring a good camera capable of taking pictures at night. The most famous souvenir that you can take away from this place is a photo with the white tiger. It is taken by professional photographer and costs about 250 THB. The other attraction is the Giraffe restaurant where you can feed the tame giraffes from the terrace. There is also a musical fountain and a laser light show held at 7 pm and 9 pm. These shows are spectacular and grand in every way.
The visit to the night safari is thrilling and gives you an adrenaline rush seeing the animals so close. This safari is a must see for both children and adults alike.
Chiang Mai Night Safari, Chiang Mai address and how to reach
Address : 33 Moo 12 Tambon Nong Khwai, Amphoe Hang Dong, Chiang Mai 50230

How To Reach: "By Train: 16.9 KM away from Chiang Mai Railway Station
By Air: 10.1 KM away from Chiang Mai International Airport "

Railway Address :Chiangmai Railway Station, Tambon Wat Ket, Amphoe Mueang Chiang Mai, Chang Wat Chiang Mai 50000, Thailand Airport Address :Chiang Mai International Airport, 60 Mahidol Rd, Suthep, Amphoe Mueang Chiang Mai, Chang Wat Chiang Mai 50200, Thailand

Way from Nearest Airport Way from Nearest Railway station
Related Tags :
Post your question Share your exprience