Akshardham Temple, New Delhi. Important visiting information
Opening Time : 09:30 AM Closing Time : 06:30 PM
Closed ON : Monday Closed on public holidays : No
Entery fee : Free Authorization : No
Seasonal Feature : Musical fountain: 7.45 pm (timing will be change according to season, depending on sunset) Exhibitions Entry fee: Child-Rs.100 (below 4yrs), Adult: Rs.170, Senior Citizen: 125 Visit here for other visitors Information: http://www.akshardham.com/visitorinfo/index.htm
Rate this Place
89 vote(s)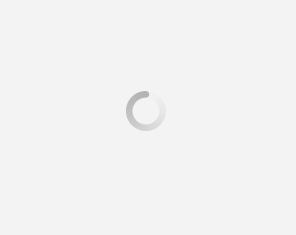 More about Akshardham Temple, New Delhi and Historical Information
Last time when I went to Delhi, I visited the Akshardham Temple because I have heard that this place attracts more than 70% of the tourists who visit Delhi. I must confess that the splendor and the architectural beauty of this Hindu Temple captivated me.

The Akshardham temple complex displays the various facets of Hindu as well as Indian culture and spirituality. The temple, also called the Swaminarayan Akshardham, is on the Eastern part of Delhi on the banks of river Yamuna and near the Commonwealth Games Village.

The large temple centrally located in the complex has been entirely carved and crafted of stone. The exhibitions in the complex depict the incidents that happened in the life of Swaminarayan. There is a musical fountain called Nikanth also here. This fountain has been specially designed with an aim to spread the messages contained in The Hindu Upanishads. There are large, beautiful, landscaped gardens also inside the complex.
The main monument situated centrally is very huge and it is fully covered by carvings of the flora and fauna of India, Indian deities, musicians and dancers.
The pervasive spiritual vibrations I felt in the complex make me think that every tourist to Delhi should visit this temple.
Image Credits: Akshardham Temple
Akshardham Temple, New Delhi address and how to reach
Address : Akshardham temple, N. H. 24, Near Noida Mor, New Delhi, INDIA - 110092

How To Reach: "By Train: 9.4 KM away from New Delhi Railway Station
By Air: 22.2 KM away from Indira Gandhi International Airport "


Railway Address :New Delhi railway station, Bhavbhuti Marg, Kamla Market, Ajmeri Gate, New Delhi, Delhi 110006 Airport Address :Indira Gandhi International Airport, New Delhi, Delhi 110037

Way from Nearest Airport Way from Nearest Railway station
Popular trains in which you can travel to Akshardham Temple in New Delhi
Related Tags :
Post your question Share your exprience