Dachigam National Park,, Srinagar. Important visiting information
Opening Time : 5:30 AM Closing Time : 6:00 PM
Closed ON : Sunday Saturday Closed on public holidays : No
Entery fee : Free Authorization : No
Rate this Place
1 vote(s)
Air Quality Index (AQI, Pollution Levels) near - Dachigam National Park,
Rajbagh, Srinagar - JKSPCB
Unhealthy for Sensitive Groups
7

OZONE

11

CO

55

SO2

31

NH3

28

NO2

28

PM2.5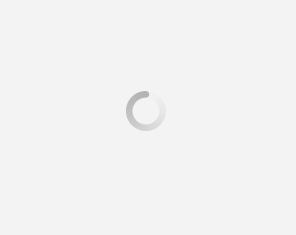 More about Dachigam National Park,, Srinagar and Historical Information
Dachigam National Park
For the designing of the Dachigam National Park, 10 villages in Jammu and Kashmir were relocated from 22 km off Srinagar. It was under the care of the Maharaja of Jammu and Kashmir initially and later on the concerned government departments were given the responsibility of the maintenance of the Park. It is located in Zabarwan Range of Western Himalayas. The area is extremely uneven and because of the geographical location, the Park has slopping grasslands and sharp rocks simultaneously. The Marsar Lake is located in the interiors of the Park amidst the coniferous trees and shrub vegetation. The Dagwan River flows through the Lake. The animals found in the Park are Kashmir Stag, Kashmir Grey Langur, Himalayan black bear, Jackal, Hill fox, Leopard, Himalayan weasel, Yellow-throated marten, Long-tailed marmot, and Jungle cat. The Park is also a house for several birds and the flora. In the year 1981, the Park got the status of being a National Park in the country.
Dachigam National Park,, Srinagar address and how to reach
Address : Near Harwan Mughal Garden, Dachigam Road, Srinagar, Jammu and Kashmir 191202

How To Reach: By Train: 21.8 KM away from Srinagar Railway Station
ByAir:22 KM away fromSheikh Ul Alam International Airport

Railway Address :Jammu Tawi, Shakti Nagar, Katra, 180012 Airport Address :Sheikh Ul Alam International Airport Srinagar,

Way from Nearest Railway station Way from Nearest Airport
Popular trains in which you can travel to Dachigam National Park, in Srinagar
Related Tags :
Post your question Share your exprience