Hemis Monastery, Ladakh. Important visiting information
Opening Time : 06:00 AM Closing Time : 08:00 PM
Open : Daily Closed on public holidays : No
Entery fee : Free Authorization : No
Seasonal Feature : Best time to visit: The best time to visit Hemis Monastery and Ladakh is from June to September when the weather is cool and at its best.
Rate this Place
0 vote(s)
Air Quality Index (AQI, Pollution Levels) near - Hemis Monastery
Rajbagh, Srinagar - JKSPCB
Unhealthy for Sensitive Groups
11

OZONE

10

CO

27

SO2

24

NH3

22

NO2

35

PM2.5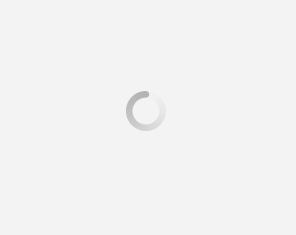 More about Hemis Monastery, Ladakh and Historical Information
The Hemis Monastery belonging to the Dragon Order of Mahayana Buddhism or the Drukpa Lineage is revered as the wealthiest and largest monastic institutions of Ladakh, India. Situated at the foothills of Indus, this monastery with over 200 branches and 1000 monks houses a rich collection of ancient relics including the copper Buddha, sacred Thankas, stupas made of silver and gold and several other murals and artefacts. The monastery was founded by the first incarnation of Stagsang Raspa Nawang Gyatso, the monastery is divided into two parts- the Dukhang (assembly hall) and Tshongkhang (temple). The courtyard of the monastery serves as the venue for the Hemis festival which is celebrated as the birthday of the founder of Tibetan Buddhism, Padmasambhava. The decoration with pearls and precious stones, mask dance and the unfurling of the giant thanka is a beautiful sight at the annual festival at this monastery.
Located slightly higher than the Hemis monastery, is the sacred hermitage founded by Gyalwa Kotseng. This cave served as a great meditation area for Gyalwa who left footprints and handprints on the sacred shrines as well as the rocks.
Hemis Monastery, Ladakh address and how to reach
Address : Hemis Monastery, Ladakh, Jammu and Kashmir, India

How To Reach: By Train: 709 KM away from Shri Mata Vaishno Devi Katra railway station
By Air: 43 KM away from Kushok Bakula Rimpochee Airport


Railway Address :Shri Mata Vaishno Devi Katra railway station, Katra Station Road, Katra, Jammu and Kashmir 182320 Airport Address :Kushok Bakula Rimpochee Airport, Leh 194104

Way from Nearest Railway station Way from Nearest Airport
Popular trains in which you can travel to Hemis Monastery in Ladakh
Related Tags :
Post your question Share your exprience