Barabar Caves, Gaya. Important visiting information
Opening Time : 06:00 AM Closing Time : 06:00 PM
Open : Daily Closed on public holidays : No
Entery fee : Free Authorization : No
Rate this Place
0 vote(s)
Air Quality Index (AQI, Pollution Levels) near - Barabar Caves
SFTI Kusdihra, Gaya - BSPCB
Unhealthy for Sensitive Groups
1

OZONE

46

CO

1

SO2

4

NH3

22

NO2

178

PM2.5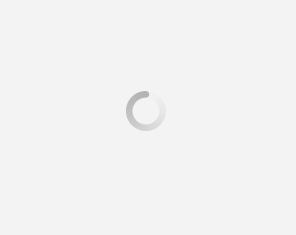 More about Barabar Caves, Gaya and Historical Information
One of the oldest surviving rock-cut caves in the India, Barabar caves are one of the most excellent examples of ancient Indian architecture. Carved entirely out of granite, the Caves have two main rooms. The Caves are mentioned in the Mahabharata as Gorathgiri and adding to the mystery, the same name is mentioned in a cliff near the Caves.
The Caves are believed to be built at the time of the Maurya Empire. The two small chambers make up for a unique cave structure, and they are capable of making echoes that last several seconds. The interior of the Caves is fully polished and still to this day science has not uncovered how the Mauryans would achieve such a feat.
There are four caves in total which are accessible all during the day. The caves remain all throughout the year. One of the several attractions in Gaya, Tourists can also find old Hindu and Jain Scriptures dating back several hundred years. Along with the adjacent cave system, Barabar caves form one of the seven wonders of India.
Barabar Caves, Gaya address and how to reach
Address : Barabar hill, Jehanabad, Bihar, 804408, India

How To Reach: By Train: 31 KM away from Gaya Junction Railway Station
ByAir:41.6 KM away from Gaya Airport

Railway Address :Gaya Junction railway station, Railway Station Road, Gol Bagicha, Gaya, Bihar 823001 Airport Address :Gaya Airport,Gaya, Bihar 823004

Way from Nearest Railway station Way from Nearest Airport
Popular trains in which you can travel to Barabar Caves in Gaya
Related Tags :
Post your question Share your exprience