Buddha Smriti Park, Patna. Important visiting information
Opening Time : 09:00 AM Closing Time : 06:00 PM
Closed ON : Monday Closed on public holidays : No
Entery fee : Park entry:- Rs 20/- , Karuna stupa:- Rs 50/-(valid 2 hrs) , Meditation:- Rs 200/-(valid 1 hr) , Museum:- Rs 40/- per person Authorization : No
Rate this Place
10 vote(s)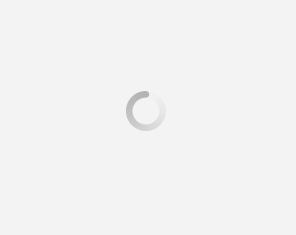 More about Buddha Smriti Park, Patna and Historical Information
A must visit for everyone coming to Patna, the Buddha Smriti Park has become one of the symbols of Buddhism in India. Buddha's life and his teachings are brought to life within the walls of the park.
The Buddha Smriti Park comprises of a library, museum, and meditation center. Constructed very recently, the Buddha Smriti Park was inaugurated by the Dalai Lama in May 2010. The Patliputra Karuna Stupa adorns the park with its giant dome and is the centrepiece of attraction here.
The Patliputra Karuna Stupa houses one of the eight relics which were excavated from Vaishali. The park is beautifully designed and constructed with state of the art facilities combining modern architectural ques with traditional Buddhist designs.
Another attraction inside the park is its museum which houses a vast collection of audiovisual content, original artifacts, and 3D models. Located inside the Hustle and bustle of Patna, the Buddha Smriti Park presents the perfect environment to wind down and relieve stress. The park also has a dedicated meditation center consisting of 60 cells each having a view of the Patliputra Karuna Stupa
Buddha Smriti Park, Patna address and how to reach
Address : Fraser Road, Near Patna Railway Station, Patna Junction, Fraser Road Area, Patna, Bihar 800001


How To Reach: By Train:01 KM away from Patna Junction Railway Station
By Air: 6.4 KM away from Jay Prakash Narayan Airport


Railway Address :Patna Junction Railway Station, Fraser Road Area, Patna, Bihar 800001 Airport Address :Jay Prakash Narayan Airport, Shaheed Pir Ali Khan Marg, Near Sheikhpura, Patna, Bihar 800014

Way from Nearest Railway station Way from Nearest Airport
Popular trains in which you can travel to Buddha Smriti Park in Patna
Related Tags :
Post your question Share your exprience