Gandhi Sangrahalaya, Patna. Important visiting information
Opening Time : 10:00 AM Closing Time : 05:45 PM
Open : Daily Closed on public holidays : No
Entery fee : Indian:- Rs 10/- , Foreigner:- Rs 250/- Authorization : No
Rate this Place
0 vote(s)
Air Quality Index (AQI, Pollution Levels) near - Gandhi Sangrahalaya
Muradpur, Patna - BSPCB
Unhealthy for Sensitive Groups
182

OZONE

108

CO

6

SO2

1

NH3

11

NO2

51

PM2.5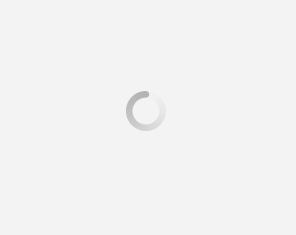 More about Gandhi Sangrahalaya, Patna and Historical Information
Situated at one corner of the Gandhi Maidan, the Gandhi Sangrahalaya is a museum showcasing the life of Mahatma Gandhi. Serving as an information bank for Mahatma Gandhi, the museum also depicts his role in Bihar during the freedom struggle.
Gandhiji's visual biography can be seen here made with the help of pictures, sculptures, paintings and many of his quotes. The most famous attraction is the central hall which is the exact replica of Bapuji's real room. This hall also contains photos of Gandhiji, right from his childhood to being taken to the crematorium.
The museum is also a large collection of books, magazines and various other documents such as recordings and videos. The Gandhi Sangrahalaya is set in a peaceful environment very close to the heart of Patna. Idols of Bapuji are placed all across the Sangrahalaya, each one sharing a specific message.
The whole area is very calm and serene; visitors can also spend their time at the adjoining park. Recently a bronze statue Gandhi depicting his arrival to Patna was installed inside the Sangrahalaya.
Gandhi Sangrahalaya, Patna address and how to reach
Address : North- West Gandhi Maidan, Ashok Raj Path, Patna Bihar- 800 001

How To Reach: By Train:4.2 KM away from Patna Junction Railway Station
By Air: 8.2 KM away from Jay Prakash Narayan Airport


Railway Address :Patna Junction Railway Station, Fraser Road Area, Patna, Bihar 800001 Airport Address :Jay Prakash Narayan Airport, Shaheed Pir Ali Khan Marg, Near Sheikhpura, Patna, Bihar 800014

Way from Nearest Railway station Way from Nearest Airport
Popular trains in which you can travel to Gandhi Sangrahalaya in Patna
Related Tags :
Post your question Share your exprience