Sanjay Gandhi Jaivik Udyan Zoo, Patna. Important visiting information
Opening Time : 09:00 AM Closing Time : 05:00 PM
Closed ON : Monday Closed on public holidays : No
Entery fee : Adults:-Rs 30/- , Child(above 5yr):- Rs 10/- Authorization : No
Rate this Place
5 vote(s)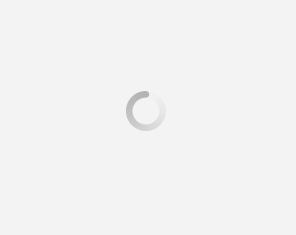 More about Sanjay Gandhi Jaivik Udyan Zoo, Patna and Historical Information
Established in 1972Sanjay Gandhi Jaivik Udyan Zoo or the Patna zoo is one of the largest Zoo's in India. Around 110 species of animals are housed at the Zoo.
Spread over 153 acres of pristine land, the zoo primarily focuses on conservation and captive breeding of its animal inhabitants. The park is also Patna's most visited picnic location.
The Zoo is especially known for its fish aquarium and snake house. India's most fearsome predators like the Bengal tiger can be seen in close vicinity. The museum also home to the Indian Rhinoceros, elephants, black bears, zebras, blackbucks and various snakes.
The Sanjay Gandhi Jaivik Udyan Zoo also comprises of a botanical garden with 300 distinct specie of plant life including trees and shrubs. Comprising of a lush green environment, the park is also perfect for some birdwatching. The park also opens opportunities for scientific research in animal behavior.
The Zero entrance fees policy means that the Sanjay Gandhi Jaivik Udyan Zoo plays host to around 20-25 lakh visitors annually. Visitors coming to Patna should experience this zoo at least once.
Sanjay Gandhi Jaivik Udyan Zoo, Patna address and how to reach
Address : Rajbanshi Nagar, Bailey Road, Patna, Bihar 800014 India

How To Reach: By Train:4.8 KM away from Patna Junction Railway Station
ByAr 2.3 KM away from Jay Prakash Narayan Airport

Railway Address :Patna Junction Railway Station, Fraser Road Area, Patna, Bihar 800001 Airport Address :Jay Prakash Narayan Airport, Shaheed Pir Ali Khan Marg, Near Sheikhpura, Patna, Bihar 800014

Way from Nearest Railway station Way from Nearest Airport
Popular trains in which you can travel to Sanjay Gandhi Jaivik Udyan Zoo in Patna
Related Tags :
Post your question Share your exprience