Sabarimala Temple, Tamil Nadu. Important visiting information
Opening Time : 05:00 AM Closing Time : 10:30 PM
Open : Daily Closed on public holidays : No
Entery fee : Free Authorization : No
Rate this Place
35 vote(s)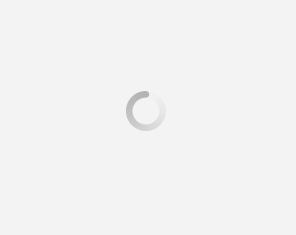 More about Sabarimala Temple, Tamil Nadu and Historical Information
Sabarimala is a famous Hindu Pilgrimage in Kerala, India. The temple is visited by around 5 million devotees every year. Sabarimala Sree Ayappa Temple is considered one of the oldest Sastha temples in India. The holy shrine of Sabarimala Temple is situated in most remote region of South India yet it draws heavy pilgrim population. It is believed that Shree Ayappa meditated at Sabarimala temple.
The main pilgrimage season starts from December to January every year. The period during Mandala Pooja (December) and Makaravilakku (January) registers record breaking devotee population. These events are considered the main events at Sabarimala Temple. The temple is open for first five days of every Malayalam month and during Vishu (month of April) and remains closed for rest of the year.
Sabarimala Temple is open to every caste, creed and colour but certain customs are to be followed strictly if one commences a pilgrimage to Sabarimala. The pilgrim attending pilgrimage to Sabarimala Temple must abstain himself from non-vegetarian food and bodily pleasures. Pilgrimage is carried out in groups and every group is headed by a leader. Every pilgrim carries a cloth bundle which consists of traditional offerings. The temple is open to every male and to every female who either passed fertility age or is still to reach puberty. Pamba is the main halting spot in the pilgrimage from where a trek of 5 kms is made to reach Sabarimala temple.
Image Credits: AnjanaMenon
Sabarimala Temple, Tamil Nadu address and how to reach
Address : Sabarimala Ayyappan Temple, Sabarimala, KL, India

How To Reach: By Train: 84.5 KM away from Chengannur railway station
By Air: 173 KM away from Trivandrum International Airport


Railway Address :Chengannur railway station, Railway Station Wayout, Chengannur, Kerala 689121 Airport Address :Trivandrum International Airport, Airport Rd, Chacka, Thiruvananthapuram, Kerala 695008

Way from Nearest Airport Way from Nearest Railway station
Popular trains in which you can travel to Sabarimala Temple in Tamil Nadu
Related Tags :
Post your question Share your exprience