Hidimba Devi Temple, Manali. Important visiting information
Opening Time : 08:00 AM Closing Time : 06:00 PM
Open : Daily Closed on public holidays : No
Entery fee : Free Authorization : No
Rate this Place
3 vote(s)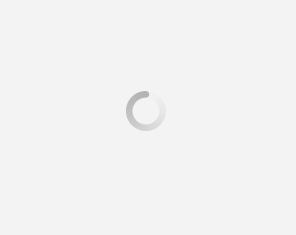 More about Hidimba Devi Temple, Manali and Historical Information
India is famous for numerous fantastic travel destinations, complete with ancient sites that have been carefully preserved over the years. Hidimba Devi Temple, referred to as simply Hadimba Temple, is located in Manali in the State of Himachal Pradesh, India. The Temple was a dedication to the sister of Hidimba; a famous figure in the state of Himachal Pradesh in the 15th century.
The iconic Temple, found at the foot of the Himalayas, is surrounded by a cedar forest. The structure, built in 1953, was constructed over a great rock standing out of the ground. During the ancient times, the place was considered holy and Devi; Hidimba's sister, worshipped the image of the deity there. The Temple has a rich story, made even more interesting by sculptures on the temple walls.
Hidimba Devi Temple is a pure work of art, eliciting wonder in visitors. The wooden doors; intricately carved, are adjacent to the shikhar, a tall wooden tower above the Temple. It consists of three square roofs made of timber tiles, with the fourth one cone-shaped and made of brass. The temple has more wonders within it. Visitors with a love for art and history will definitely find the place worthy.
Hidimba Devi Temple, Manali address and how to reach
Address : Hadimba devi temple, circuit house road, manali- 175131, himachal pradesh, india.

How To Reach: By Air: 32 KM from Kullu Airport


By Train: Around 50 KM from Ahju Railway Station


By Road: Few Minuit Distance from Old Manali

Railway Address :Ahju Railway Station, National Highway 20, Ahju, Himachal Pradesh 175032, India Airport Address :Kullu Manali Airport, NH 21, Airport Rd, Bhuntar, Kullu, Himachal Pradesh 175125

Way from Nearest Railway station Way from Nearest Airport
Popular trains in which you can travel to Hidimba Devi Temple in Manali
Related Tags :
Post your question Share your exprience