Nagsons Amusement Park Hip Hip Hurray, Shimla. Important visiting information
Opening Time : 10:30 AM Closing Time : 06:00 PM
Open : Daily Closed on public holidays : No
Entery fee : Free Authorization : No
Rate this Place
0 vote(s)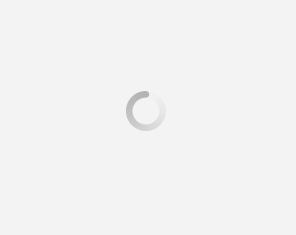 More about Nagsons Amusement Park Hip Hip Hurray, Shimla and Historical Information
Nagsons Amusement Park Hip Hip Hurray, is an amazing getaway destination for tourists who seek complete entertainment and boundless fun. The park offers some of the most breathtaking rides, including bumping boats, and virtual reality games. If you are looking for fine dining options and varieties of fun activities, Nagsons Amusement Park is your place to be. It is located in Kufri; the corridor surrounded by snow clad mountains, offering picturesque natural views. The park is not so far away from Shimla, as the distance between the two places is mere 16 kms. If you are looking for a breathtaking experience, you may want to try out some of the adventure activities such as flying fox, or Burma bridge crossing. Other adventure activities such as valley crossing as well as commando net climbing, are among the other attractions of the place. The park offers ample tourist attractions that haVE transformed the place into an excellent hideaway for those who seek leisure and adventure. You have the opportunity to purchase some astounding souvenirs from the nearby Himachali handloom shop. Additionally, the park also houses some of the amazing multi-cuisine restaurants within its premises. Make sure you avoid visiting the place in winter, as snow is all you get during this season.
RS 700 per person for Adventure package
RS 700 per person for Amusement package
RS 1000 per person for Combined package
RS 500 per person for any 3 rides from adventure activities or any 4 rides from amusement activities.
Nagsons Amusement Park Hip Hip Hurray, Shimla address and how to reach
Address : Kufri-Fagu Road, Near Kufri Bazar, Shimla, Himachal Pradesh, 171019, India

How To Reach: By Train: 16.1 KM away from Shimla Railway Station
By Air: 35.1 KM away from Shimla Airport


Railway Address :Shimla Railway Station, Cart Rd, Nabha, Shimla, Himachal Pradesh 171004 Airport Address :Shimla Airport, Jubbarhatti, Himachal Pradesh 173207

Way from Nearest Railway station Way from Nearest Airport
Popular trains in which you can travel to Nagsons Amusement Park Hip Hip Hurray in Shimla
Related Tags :
Post your question Share your exprience