Rohtang Pass, Manali. Important visiting information
Opening Time : AM Closing Time : PM
Closed ON : Tuesday Closed on public holidays : No
Entery fee : Free Authorization : No
Seasonal Feature : This pass opens for tourist from April end to October end of the year. The permission to travel on this highway is given by Indian army after they clear the snow and inspect the road for it's fitness and safety for movement of person and the vehicles.
Rate this Place
16 vote(s)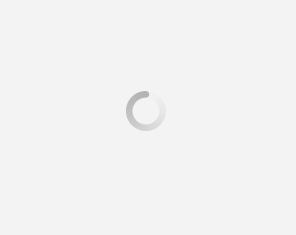 More about Rohtang Pass, Manali and Historical Information
Rohtang is Hindi name for a pile of corpses. Due to bad weather, many people died trying to cross the pass that stands at an altitude of 13,050 ft. The high mountain pass is found on the eastern Pir Panjal Range in the Himalayas, 51km from Manali. It connects Kullu Valley with Spiti and Lahaul of Himachal Pradesh in India.
Rohtang Pass provides a natural Hindu culture in the sough where Kullu Valley is, and a Buddhist Culture in the north where Lahaul and Spiti Valleys are. On the southern part of the pass, there is the Beas River that flows southward from underground. On the northern side is Chandra River that flows from eastern Himalayas and is one of the streams that flows westwards to river Chenab.
Although the pass is mostly known as a dangerous place to cross, it is easily navigable by foot. It gained its ugly reputation when at times unpredictable blizzards and snowstorms struck. Being a trade route that joined people on either side of Pir Pinjal, the pass has been instrumental for trade purposes, bringing together people of varying cultures. It is also an ideal tourist destination, with many people thronging Rohtang, especially during the months between May and November.
Rohtang Pass, Manali address and how to reach
Address : Rohtang pass, manali, Himachal pradesh

How To Reach: By Train: Joginder Nagar is the nearest railway station which is about 103 km from Rohtang Pass and 50 km from Manali.

By Road: It is well connected by Himachal Road Transport Corporation buses that start from Manali and go as far as Leh via Rohtang Pass and then through Keylong.

By Air: The nearest airport is in Bhuntar about 104 km from Rohtang Pass.

Railway Address :Joginder Nagar Railway Station, Joginder Nagar, Himachal Pradesh 175015 Airport Address :Kullu Manali Airport, NH 21, Airport Rd, Bhuntar, Kullu, Himachal Pradesh 175125

Way from Nearest Airport Way from Nearest Railway station
Popular trains in which you can travel to Rohtang Pass in Manali
Related Tags :
Post your question Share your exprience