Arignar Anna Zoological Park (Vandalur Zoo or Aazoo Park), Chennai. Important visiting information
Opening Time : 09:00 AM Closing Time : 05:00 PM
Closed ON : Tuesday Closed on public holidays : No
Entery fee : Adult: 30 INR, Child:10 INR Authorization : No
Rate this Place
26 vote(s)
Air Quality Index (AQI, Pollution Levels) near - Arignar Anna Zoological Park (Vandalur Zoo or Aazoo Park)
Perungudi, Chennai - TNPCB
21

OZONE

9

CO

6

SO2

3

NH3

9

NO2

23

PM2.5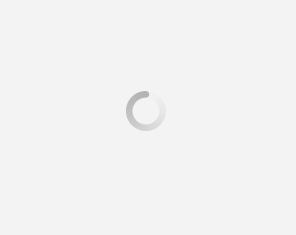 More about Arignar Anna Zoological Park (Vandalur Zoo or Aazoo Park), Chennai and Historical Information
Also known as the Vandalur Zoo, Arignar Anna Zollogical Park is a zoological garden that is situated in Vandalur in the southwestern part of Chennai, in the Indian state of Tamil Nadu. Also called the AAZP, the park was the first public Indian zoo and it opened its gates in 1855. It occupies an area that is 1,490 acres in total making it the largest zoological park in India. 228.4 acres have been dedicated to the rescue and rehabilitation of animals and there is a center set up there for just such a purpose.
The zoo houses and maintains thousands of species of flora and fauna including some that are currently on the endangered list. Based on a census update dated 2010, there are approximately 47 species of mammals, 63 species of birds, 31 species of reptiles, 5 species of amphibians, 25 species of fishes, and 10 species of insects in the park. This makes it the second largest wildlife sanctuary in Tamil Nadu with only the Mudumalai National Park topping it. The zoo is associated with the Central Zoo Authority of India.
The zoo carries the main objective of trying to re-establish through propagation the repopulation of the animals on the endangered species list as well as to increase public awareness and appreciation of wildlife conservation.
For More Inforamtion Visit: Official Website (Image Credits)
Arignar Anna Zoological Park (Vandalur Zoo or Aazoo Park), Chennai address and how to reach
Address : ARIGNAR ANNA ZOOLOGICAL PARK, Vandalur, Chennai, Tamil Nadu - 600048

How To Reach: By Train: 6.8 KM away from Tambaram Railway Station
By Air: 15.4 KM away from Chennai International Airport



Railway Address :Tambaram Railway Station, East Tambaram, Tambaram, Chennai, Tamil Nadu 600045 Airport Address :Chennai International Airport, GST Rd, Meenambakkam, Chennai, Tamil Nadu 600027

Way from Nearest Railway station Way from Nearest Airport
Popular trains in which you can travel to Arignar Anna Zoological Park (Vandalur Zoo or Aazoo Park) in Chennai
Related Tags :
Post your question Share your exprience