Queens Land Water & Amusement Park, Chennai. Important visiting information
Opening Time : 10:00 AM Closing Time : 06:30 PM
Closed ON : Monday Closed on public holidays : No
Entery fee : Adult: 350 INR , Children: 250 INR Authorization : No
Seasonal Feature : Weekly Holiday: Monday (Except Public Holiday) In the month of May, all days are working days.
Rate this Place
9 vote(s)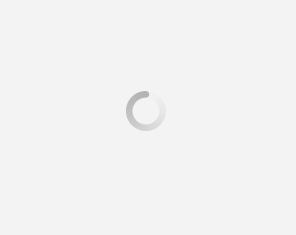 More about Queens Land Water & Amusement Park, Chennai and Historical Information
In Poonamallee, Chennai, India can be found a theme park known as Queens Land. It is specifically located by the Chennai-Bangalore Truck Road between Sriperumpudhur and Poonamalle. This makes it easily accessible by bus and conveniently all buses travelling from Chennai to Sriperumpudhur make a stop at Queens Land. Parking for cars is also provided. Operating since 2003, this theme park has a policy of charging only an entry fee from its patrons whose height extends 2 feet and above. Children shorter than 2 feet are free. However, food and drink are available for purchase within the park.
Covering an expanse of up to 70 acres, the park offers a variety of attractions for both children and adults. There is no additional charge for rides and the adults are free to ride any of the 33 rides that are made for them. Children ride on any of 18 child friendly rides at the park and a select few of the 33 rides reserved for adults if they are accompanied by an adult.
Some of the main rides here are free fall tower, cable car, the Himalayan water ride and Mirror house. Queens Land is open every day except for non holiday Mondays when it is closed for maintenance.
For more details visit: Official Website
Queens Land Water & Amusement Park, Chennai address and how to reach
Address : Bangalore Trunk Road, Palanjur, Chennai, Tamil Nadu 602103

How To Reach: By Train: 32.7 KM away from Puratchi Thalaivar Dr. M.G. Ramachandran Central Railway Station
By Air: 26.9 KM away from Chennai International Airport


Railway Address :Puratchi Thalaivar Dr. M.G. Ramachandran Central Railway Station, Kannappar Thidal, Periyamet, Chennai, Tamil Nadu 600003 Airport Address :Chennai International Airport, GST Rd, Meenambakkam, Chennai, Tamil Nadu 600027

Way from Nearest Railway station Way from Nearest Airport
Popular trains in which you can travel to Queens Land Water & Amusement Park in Chennai
Related Tags :
Post your question Share your exprience