Connemara Public Library, Chennai. Important visiting information
Opening Time : 09:00 AM Closing Time : 07:30 AM
Open : Daily Closed on public holidays : Yes
Entery fee : Free Authorization : No
Seasonal Feature : Closed on Public Holiday: Pongal, Tamil New Year, Pooja Holidays, Deepavali and Christmas. "From 9.30 AM to 6.00 PM on Sundays And only 17 years of age and above person is allowed."
Rate this Place
11 vote(s)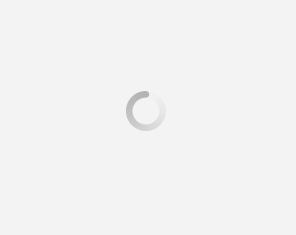 More about Connemara Public Library, Chennai and Historical Information
Among one of the four national libraries which receive a copy of all books, newspapers, and periodicals published in India, Connemara Public Library was established in 1896. The library contains some of the most prestigious works and collections in the country. It is also used by the United Nations as a depository library.
The library is a part of a cultural complex that developed in the ground of The Pantheon. The entire building reflects architectural wonder showcasing various stages of Indo-Saracenic development, including Gothic-Byzantine, Rajput-Mughal, and Southern-Hindu Deccani.
In 1973, there was a new building added which contains a vast collection of books, a favored text-book section, a periodicals hall, a reference room, a video room, and an entire floor for books.
Visit this library to satisfy the book worm in you, and while you are looking for books from a range of timelines, you would probably find yourself the happiest.
Connemara Public Library, Chennai address and how to reach
Address : Connemara Public Library Pantheon Road Egmore Chennai, Tamil Nadu 600008 India

How To Reach: By Train: 2.9 KM away from Puratchi Thalaivar Dr. M.G. Ramachandran Central Railway Station
By Air: 16.3 KM away from Chennai International Airport


Railway Address :Puratchi Thalaivar Dr. M.G. Ramachandran Central Railway Station, Kannappar Thidal, Periyamet, Chennai, Tamil Nadu 600003 Airport Address :Chennai International Airport, GST Rd, Meenambakkam, Chennai, Tamil Nadu 600027

Way from Nearest Railway station Way from Nearest Airport
Popular trains in which you can travel to Connemara Public Library in Chennai
Related Tags :
Post your question Share your exprience