MGM Dizzee World, Chennai. Important visiting information
Opening Time : 10:30 AM Closing Time : 06:30 PM
Open : Daily Closed on public holidays : No
Entery fee : INR 799 for adults (with food), INR 577 for kids (food included), INR 550 for adults, INR 450 for kids Authorization : No
Seasonal Feature : Weekends & Public Holidays opening time - 10.30 am to 07.30 pm
Rate this Place
31 vote(s)
Air Quality Index (AQI, Pollution Levels) near - MGM Dizzee World
Perungudi, Chennai - TNPCB
13

OZONE

15

CO

6

SO2

3

NH3

5

NO2

19

PM2.5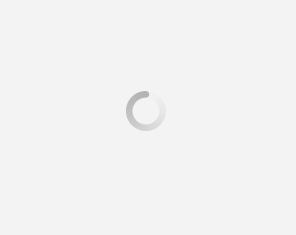 More about MGM Dizzee World, Chennai and Historical Information
In Chennai, there is no shortage of amusement parks. However, an amusement park such as MGM Dizzee World, with over 50 thrilling rides suited for all ages, speaks for itself. The park is around 30 kilometres away from the city. It is also one of the biggest amusement parks in the city.
MGM Dizzee, being one of the oldest amusement parks in India, is responsible for providing many first time experiences to its visitors. The park introduced Jurong Bird Show to India way back in 1999 and hot air balloons in 1998.
If you are looking for a day out with your family, MGM Dizzee World is the perfect place for you with everything available at your disposal.
MGM Dizzee World, Chennai address and how to reach
Address : MGM Dizzee World, No. 1/74, East Coast Road, Muttukadu, Chennai, Tamil Nadu 600112

How To Reach: By Train: 30 KM away from Puratchi Thalaivar Dr. M.G. Ramachandran Central Railway Station
By Air: 24.3 KM away from Chennai International Airport


Railway Address :Puratchi Thalaivar Dr. M.G. Ramachandran Central Railway Station, Kannappar Thidal, Periyamet, Chennai, Tamil Nadu 600003 Airport Address :Chennai International Airport, GST Rd, Meenambakkam, Chennai, Tamil Nadu 600027

Way from Nearest Railway station Way from Nearest Airport
Popular trains in which you can travel to MGM Dizzee World in Chennai
Related Tags :
Post your question Share your exprience