Fort St. George Museum, Chennai. Important visiting information
Opening Time : 09:00 AM Closing Time : 05:00 PM
Closed ON : Friday Closed on public holidays : No
Entery fee : Indian: 5 INR, Foreigners: 100 INR Authorization : No
Rate this Place
21 vote(s)
Air Quality Index (AQI, Pollution Levels) near - Fort St. George Museum
Royapuram, Chennai - TNPCB
8

OZONE

34

CO

4

SO2

NH3

NO2

34

PM2.5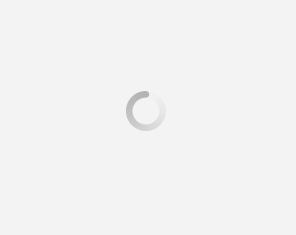 More about Fort St. George Museum, Chennai and Historical Information
Fort St. George, which was previously known as White Town, is the name of the first British fortress in India. Opened in 1644 in the city now know as Chennai, this fort proved to be the initial structure in an uninhabited land that lead to the development of a settlement and trading hub that later evolved into the city. The fort now houses a number of official buildings including the Tamil Nadu Legislative Assembly.
Some of the buildings inside the fort of historical significance are:
The church – St. Mary's Church was built between 1678 and 1680 and is the oldest Anglican Church in India with the oldest British tombstones there that date back to that period. It is more popularly referred to as the "Westminster Abbey of the East."
The Museum – Completed in 1795, this museum was originally the Madras Bank. However, it now houses some of the oldest exhibits of English rule over India. Here there are objects such as British weapons, coins, medals and uniforms on display as well as artifacts from Scotland, France and India.
The Flag Staff – this is noted to be the tallest flag staff in the country, standing at 150 feet tall.
Fort St. George Museum, Chennai address and how to reach
Address : Rajaji Salai, Fort St George, Chennai, Tamil Nadu 600009

How To Reach: By Train: 2.6 KM away from Puratchi Thalaivar Dr. M.G. Ramachandran Central Railway Station
By Air: 19.6 KM away from Chennai International Airport

Railway Address :Puratchi Thalaivar Dr. M.G. Ramachandran Central Railway Station, Kannappar Thidal, Periyamet, Chennai, Tamil Nadu 600003 Airport Address :Chennai International Airport, GST Rd, Meenambakkam, Chennai, Tamil Nadu 600027

Way from Nearest Railway station Way from Nearest Airport
Popular trains in which you can travel to Fort St. George Museum in Chennai
Related Tags :
Post your question Share your exprience