VGP Universal Kingdom & Aqua Kingdom - Water/Amusement Park, Chennai. Important visiting information
Opening Time : 11:00 AM Closing Time : 08:00 PM
Open : Daily Closed on public holidays : No
Entery fee : Basic Pack: Adult-Rs.225/Child-Rs.175 | Super Saver(Including VGP Aqua Kingdom): Adult-Rs325/Child-Rs.250 [For other packages and detail visit official website] Authorization : No
Rate this Place
12 vote(s)
Air Quality Index (AQI, Pollution Levels) near - VGP Universal Kingdom & Aqua Kingdom - Water/Amusement Park
Perungudi, Chennai - TNPCB
21

OZONE

9

CO

6

SO2

3

NH3

9

NO2

23

PM2.5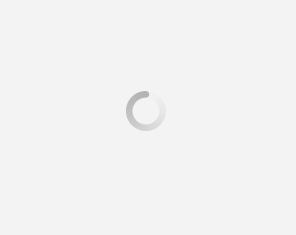 More about VGP Universal Kingdom & Aqua Kingdom - Water/Amusement Park, Chennai and Historical Information
VGP Universal Kingdom is an immensely popular amusement park which can be found in East Coast Road, Chennai at Tamil Nadu, India. It is owned by the VGP Group of companies that is currently headed by the managing director V. G. Ravidas. VGP Universal Kingdom became an official park in 1997 with adventure rides and entertainment that is suited to children, youth and adults alike.
Some of the main attractions here are the VGP 200 millennium tower, water cascades, Paneer fort, statue man and more recently the VGP Aqua Kingdom (Water Kingdom) which is the latest high tech addition to the park. However, throughout the year, the park generally offers approximately 37 rides, live international shows, theme events and festival celebrations. It is open every day including weekends and is known to be a major tourist attraction.
VGP also provides a venue for events upon the request of patrons. They offer pool side party locations as well as party plots on the lawns which afford the perfect atmosphere and ambience for any occasion. They host treasure hunts and other fun events. Their food courts are also geared to meet every taste and they provide multi-cuisine restaurants to choose from.
For more package/ticket details visit: Official Website
VGP Universal Kingdom & Aqua Kingdom - Water/Amusement Park, Chennai address and how to reach
Address : VGP Golden Beach, East Coast Road, Injambakkam, Chennai, Tamil Nadu 600115

How To Reach: "By Train: 9.3 KM away from Thiruvanmiyur Railway Station
By Air: 19.5 KM away from Chennai International Airport
"


Railway Address :Thiruvanmiyur Railway Station, Rajiv Gandhi IT Expy, Periyar Nagar, Thiruvanmiyur, Chennai, Tamil Nadu 600020 Airport Address :Chennai International Airport, GST Rd, Meenambakkam, Chennai, Tamil Nadu 600027

Way from Nearest Railway station Way from Nearest Airport
Popular trains in which you can travel to VGP Universal Kingdom & Aqua Kingdom - Water/Amusement Park in Chennai
Related Tags :
Post your question Share your exprience