Dolphin City, Chennai. Important visiting information
Opening Time : 10:00 AM Closing Time : 07:00 PM
Open : Daily Closed on public holidays : No
Entery fee : Rs. 50 (for Adults) Rs. 10 (for childrens) Authorization : No
Rate this Place
62 vote(s)
Air Quality Index (AQI, Pollution Levels) near - Dolphin City
Royapuram, Chennai - TNPCB
8

OZONE

57

CO

3

SO2

NH3

NO2

35

PM2.5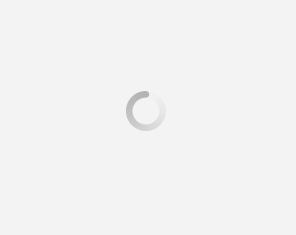 More about Dolphin City, Chennai and Historical Information
Now one of the most iconic amusement parks in Chennai, Dolphin City first started off as a water park with 4 dolphins for visitor's entertainment. However, the dolphins could not adapt to the environment and succumb. As a recourse to keep the popularity intact, the authorities brought in sea lions from America making it the first amusement park in India to house American sea lions.
There are many activities at the Dolphin City that visitors can be a part of including leisure boating, underwater view, and slide swimming pool. The rides here include Chuck Wagon, Disco Scooter, Tea Cup, Animal Simulator, and Dragon Ride.
To satisfy the hunger pangs of the visitors, there are few multi-cuisine restaurants available in the park. Dolphin Park is located at the ECR Road on the East Coast, which lies about 46 kilometres away from the main city of Chennai.
Dolphin City, Chennai address and how to reach
Address : Dolphin city, SH 49, Nemmeli, Tamil Nadu 603104

How To Reach: By Train: 44.7KM away from Puratchi Thalaivar Dr. M.G. Ramachandran Central Railway Station
By Air: 39.1 KM away from Chennai International Airport


Railway Address :Puratchi Thalaivar Dr. M.G. Ramachandran Central Railway Station, Kannappar Thidal, Periyamet, Chennai, Tamil Nadu 600003 Airport Address :Chennai International Airport, GST Rd, Meenambakkam, Chennai, Tamil Nadu 600027

Way from Nearest Railway station Way from Nearest Airport
Popular trains in which you can travel to Dolphin City in Chennai
Related Tags :
Post your question Share your exprience