Madras Crocodile Bank, Chennai. Important visiting information
Opening Time : 08:30 AM Closing Time : 05:30 PM
Closed ON : Monday Closed on public holidays : No
Entery fee : Free Authorization : No
Seasonal Feature : "Night Safari: Tuesday - Saturday (By advance booking only) 7:00pm - 8:30pm Tickets: Adult: Rs.200/- Children (below 10 years): Rs.100/-"
Rate this Place
5 vote(s)
Air Quality Index (AQI, Pollution Levels) near - Madras Crocodile Bank
Perungudi, Chennai - TNPCB
21

OZONE

9

CO

6

SO2

3

NH3

9

NO2

23

PM2.5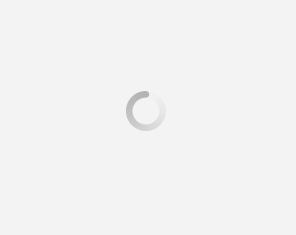 More about Madras Crocodile Bank, Chennai and Historical Information
The Madras Crocodile Bank Trust and Centre for Herpetology is a zoo for reptilian animals. It is located 40 kilometres south city of Chennai and is a registered trust and a recognized zoo under the Wildlife (Protection) Act, 1972.
The Bank Trust was founded by veteran herpetologist and wildlife activist Romulus Whitaker. Whitaker established the bank in an attempt to replenish the decreasing number of crocodiles in nature.
Initially, the bank was established to keep the crocodiles safe and to facilitate their breeding. The crocodiles were kept in the park until they were healthy enough to live in their habitat. Nevertheless, as the wilderness thinned, the practice was called to a halt. The Madras Crocodile Bank accommodate these creatures themselves and are open to the public six days of the week.
Although the Madras Crocodile Bank allows you to take a look at the reptiles in captivity, it is not to be confused with a zoo. Unlike any zoo, this park has more in-depth functionality through ex-situ and in-situ conservation. The Crocs Bank is a great place to spend a day of learning while looking at some of nature's most fantastic creatures.
Madras Crocodile Bank, Chennai address and how to reach
Address : Post Bag No 4, Mahabalipuram, Tamil Nadu 603104

How To Reach: By Train: 39.7 KM away from Chennai Central Railway Station
By Air: 34.1 KM away from Chennai International Airport


Railway Address :Puratchi Thalaivar Dr. M.G. Ramachandran Central Railway Station, Kannappar Thidal, Periyamet, Chennai, Tamil Nadu 600003 Airport Address :Chennai International Airport, GST Rd, Meenambakkam, Chennai, Tamil Nadu 600027

Way from Nearest Railway station Way from Nearest Airport
Popular trains in which you can travel to Madras Crocodile Bank in Chennai
Related Tags :
Post your question Share your exprience