Bangalore Fort, Bangalore. Important visiting information
Opening Time : 10:00 AM Closing Time : 06:00 PM
Closed ON : Sunday Closed on public holidays : No
Entery fee : Rs. 5 for Indians and Rs. 100 for foreigners Authorization : No
Rate this Place
52 vote(s)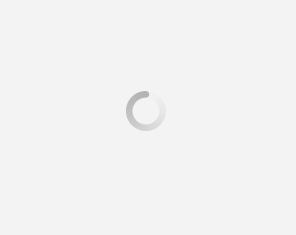 More about Bangalore Fort, Bangalore and Historical Information
Bangalore fort was built as a mud fort by Kempe Gouda in 1537. It was converted to the stone fort almost 200 years later in 1761 by Haider Ali. It served as the stronghold hold of Tipu Sultan until it fell to the British in 1791 during the third Mysore War. After coming under British most of the fort was reconstructed into house schools and hospitals and roads.
While most of the fort was dismantled during the British occupation and later, one can still see the parts of once a majestic and historical structure. The Delhi gate, the point of entry of British troops during the fall still stands and is a brilliant example of Islamic architecture. It has motifs and other carved decorations on the wooden doors. The door also has spikes which had the purpose of stopping charging elephants to break open the door. There is also Ganpati shrine which dates back to 500 years. It was built by Kempa Gouda when the fort was first built. There is also a wooden palace of Tipu Sultan in the premises.
The fort is maintained by the Archaeological Survey of India and is open for visits from 9 AM to 6 PM. The tickets can be bought at the counter.
Image Credits: Pavithrah
Bangalore Fort, Bangalore address and how to reach
Address : Albert Victor Road, Chamrajpet, Near Bangalore Medical College, Bengaluru, Karnataka, 560018, India

How To Reach: By Train: 5.1 KM away from Bangalore City railway station
By Air: 39.8 KM away from Kempegowda International Airport Bengaluru


Railway Address :Bangalore City railway station, Kempegowda, Sevashrama, Bengaluru, Karnataka 560023 Airport Address :Kempegowda International Airport Bengaluru, KIAL Rd, Devanahalli, Bengaluru, Karnataka 560300

Way from Nearest Airport Way from Nearest Railway station
Popular trains in which you can travel to Bangalore Fort in Bangalore
Related Tags :
Post your question Share your exprience