Cubbon Park, Bangalore. Important visiting information
Opening Time : 06:00 AM Closing Time : 06:00 PM
Closed ON : Monday Closed on public holidays : No
Entery fee : Free Authorization : No
Seasonal Feature : Government Aquarium: Entrance Fee: Rs 05 per person Childrens Park: Timings: 11:00 AM to 01:30 PM 02:30 PM to 05:00 PM Fare: Rs.10/- Adult and Rs.5 /- Chldren Holiday on Monday and Every Second Tuesday. Puttani Express Ride (Toy Train Ride) at Jawahar Bal Bhawan Timings: 10:30 am to 6 pm (Closed on Thursdays)
Rate this Place
133 vote(s)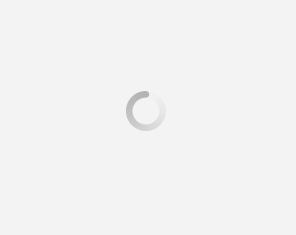 More about Cubbon Park, Bangalore and Historical Information
Puttani Express Ride (Toy Train Ride) at Jawahar Bal Bhawan
Timings: 10:30 am to 6 pm (Closed on Thursdays)
Cubbon Park is located in the central administrative area in Bangalore. Spanning over 300 acres it has been dubbed as the lung of the city. A wide variety of fauna and beautiful landscapes are a feast for nature lovers. Here you can feed the squirrels and birds or just walk through the lush greenery of the nature. The place is surrounded by government offices and buildings, notable among the being the high court and Vidhan Souda. This area is regularly flocked by nature lovers and people looking for some quiet time.
Built in 1870 by the British, the area has expanded to 300 acres from a mere 100 acres at the time of its inception. It has over 90 species of indigenous and exotic plants. There are a lot of ornamental plants such as silver oak and Gulmohar trees found along the avenues. The park is currently under the horticulture department, which overlook the maintenance of this park. In 1979 government of Karnataka passed a preservation act barring any new construction in the Cubbon Park.
The entry to the park is free. Between 5.00 AM to 8.00 AM the traffic is restricted to let morning walkers have a peaceful and unhindered walk.
Cubbon Park, Bangalore address and how to reach
Address : 2nd Cross Road, Gandhi Nagar, Kasturba Road,Gandhi Nagar

How To Reach: By Train: 2.6 KM away from Bangalore City railway station
By Air: 35.6 KM away from Kempegowda International Airport Bengaluru


Railway Address :Bangalore City railway station, Kempegowda, Sevashrama, Bengaluru, Karnataka 560023 Airport Address :Kempegowda International Airport Bengaluru, KIAL Rd, Devanahalli, Bengaluru, Karnataka 560300

Way from Nearest Railway station Way from Nearest Airport
Popular trains in which you can travel to Cubbon Park in Bangalore
Related Tags :
Post your question Share your exprience