Iskcon Temple, New Delhi. Important visiting information
Opening Time : 04:30 AM Closing Time : 09:30 PM
Open : Daily Closed on public holidays : No
Entery fee : Free Authorization : No
Seasonal Feature : For Different Prayers Timing Visit: http://www.iskcondelhi.com/timings/
Rate this Place
14 vote(s)
Air Quality Index (AQI, Pollution Levels) near - Iskcon Temple
Rohini, Delhi - DPCC
16

OZONE

46

CO

10

SO2

18

NH3

47

NO2

161

PM2.5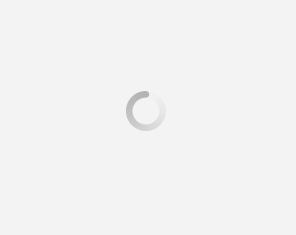 More about Iskcon Temple, New Delhi and Historical Information
The Iskcon Temple, Delhi is also called Sri Sri Radha Parthasarathi Mandir. Lord Krishna and Radharani are the main deities of this Vaishnavite temple. The temple, that was opened during 1998, is on the Hare Krishna Hills in the famous East of Kailash area of Delhi.
The designing of the temple was done by one Achyut Kanvinde. This huge temple has a number of rooms where the priests and other temple staff stay. There are many halls also from where administration of the temple is done.
As far as worship in the temple is concerned, I observed that a very high standard is being maintained here. Twenty four priests fully trained in brahmanical guidelines do the pujas as per the spiritual regulations laid down by Srila Bhakti Siddhanta Sarasvathi Prabhupada, the founder of ISKCON.
Every day, six aratis are performed for the Deities. The six aratis are Mangala Aarti. Tulsi Aarti. Dhoop Aarti, Raj-Bhoga Aarti, Pushpa Aarti and the Sandhya Aarti. Various types of offerings are made to Lord Sri Krishna and Goddess Radharani, the main Deities during these Aratis. The Deities are decorated and their outfits are changed every morning and evening.
Visitors and especially, Hindu devotees may like to have their Darshan during these aratis.
Iskcon Temple, New Delhi address and how to reach
Address : ISKCON, Lala Lajpat Rai Rd, Mt Kailash Apartment, East of Kailash New Delhi, DL 110065

How To Reach: "By Train: 13.2 KM away from New Delhi Railway Station
By Air: 16.8 KM away from Indira Gandhi International Airport "


Railway Address :New Delhi railway station, Bhavbhuti Marg, Kamla Market, Ajmeri Gate, New Delhi, Delhi 110006 Airport Address :Indira Gandhi International Airport, New Delhi, Delhi 110037

Way from Nearest Railway station Way from Nearest Airport
Popular trains in which you can travel to Iskcon Temple in New Delhi
Related Tags :
Post your question Share your exprience