Snow City, Bengaluru. Important visiting information
Opening Time : 10:00 AM Closing Time : 08:00 PM
Open : Daily Closed on public holidays : No
Entery fee : Free Authorization : No
Rate this Place
8 vote(s)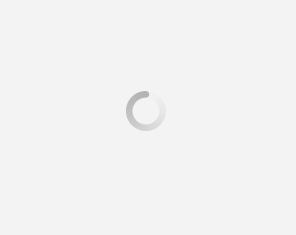 More about Snow City, Bengaluru and Historical Information
Snow city Bangalore is the first ever "all snow amusement" park in Karnata and is a very popular place for children, student groups, and families throughout the year. They maintain a temperature of -5 degree
centigrades inside and give their visitors a feeling only experienced at high altitudes like the Himalayas and on rare occasions when there is heavy snowfall. You are allowed inside for 45-minute sessions. You will need to have your socks and shoes and winter garments will be provided by Snow City.
Notable attractions in the Snow city Bangalore include
Laser Tag * Laser Maze * Congo Bongo * Interactive Shooting * Mach Storm * Pac-Man Smash * Big Buck HD * Aliens Armageddon * Around the Road * Super Alipine Racer * Ice Bumping Car * Dead Heat Rider * Frost Island * Ducky Splash * Pirate`s Hook * After Dark
There are extra charges for these games and this is not covered under the ticket cost for Snow City. You can buy a pack of any 10 Games @ only 250 Rs per player.
9D show timings at Snow City Bangalore and Ticket cost
Shows start at 10: 30 Am and last show is at 6: 30 PM. There is a show every hour. Each show lasts about 10-15 minutes only. Ticket cost 100 Rs. 3D glasses will be provided.
Snow City, Bengaluru address and how to reach
Address : 5, Jayamahal, Fun World Complex, Opposite TV Tower, J C Nagar, Bengaluru, Karnataka 560006

How To Reach: By Train: 5.6 KM away from Krantivira Sangolli Rayanna (Bengaluru) Railway Station
By Air: 32.4 KM away from Kempegowda International Airport

Railway Address :Krantivira Sangolli Rayanna (Bengaluru), Bengaluru, M.G. Railway Colony, Majestic, Bengaluru, Karnataka 560023 Airport Address :Kempegowda International Airport, Devanahalli, Bengaluru, Karnataka 560300

Way from Nearest Airport Way from Nearest Railway station
Popular trains in which you can travel to Snow City in Bengaluru
Related Tags :
Post your question Share your exprience