Cafe Sheesh Mahal, Jodhpur. Important visiting information
Opening Time : 09:30 AM Closing Time : 09:00 PM
Open : Daily Closed on public holidays : No
Entery fee : Free Authorization : No
Rate this Place
0 vote(s)
Air Quality Index (AQI, Pollution Levels) near - Cafe Sheesh Mahal
Collectorate, Jodhpur - RSPCB
43

OZONE

60

CO

9

SO2

NH3

46

NO2

63

PM2.5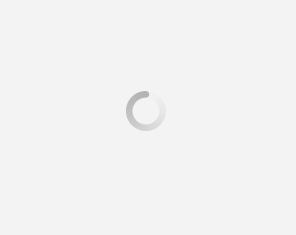 More about Cafe Sheesh Mahal, Jodhpur and Historical Information
Travelling through Jodhpur will often leave you awestruck and wanting to savour all the pretty places in your heart. You would need a calm place with a cup of freshly brewed coffee in your hands to relive the memories of all the places that you have visited with your friends. Fortunately, Jodhpur has the perfect place for that--Cafe Sheesh Mahal.
Located opposite to the famous Clock Tower, Cafe Sheesh Mahal serves as the perfect getaway from the cacophony of the city and lets you enjoy with your friends and loved ones over coffee.
The service provided at this cafe has been vouched by visitors to be of top grade and the coffee+pancake combo they serve is equally outstanding. Visit this quaint cafe if you have checked out of your hotel and there is still time at your hand before your flight or train back home.
Cafe Sheesh Mahal, Jodhpur address and how to reach
Address : 1, Pal Haveli Inn Opposite Clock Tower, near, Gulab Sagar, Jodhpur, Rajasthan 342001

How To Reach: By Train: 1.7 KM away from Jodhpur Junction Railway Station
By Air: 5.6 KM away from Jodhpur Airport


Railway Address :Jodhpur Junction Railway Station, Maharaja Umaid Singh Statue Circle, Station Rd, Ratanada, Jodhpur, Rajasthan 342001 Airport Address :Jodhpur Airport, Civil Airport Road, Air Force Area, Ratanada, Jodhpur, Rajasthan 342011

Way from Nearest Railway station Way from Nearest Airport
Popular trains in which you can travel to Cafe Sheesh Mahal in Jodhpur
Related Tags :
Post your question Share your exprience