Phool Mahal, Jodhpur. Important visiting information
Opening Time : 09:00 AM Closing Time : 05:00 PM
Open : Daily Closed on public holidays : No
Entery fee : Adults: 20 INR, Foreigners: 250 INR Authorization : No
Rate this Place
0 vote(s)
Air Quality Index (AQI, Pollution Levels) near - Phool Mahal
Collectorate, Jodhpur - RSPCB
43

OZONE

60

CO

9

SO2

NH3

46

NO2

63

PM2.5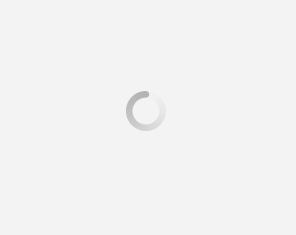 More about Phool Mahal, Jodhpur and Historical Information
There is no lack of palaces in Jodhpur, but there is no palace like Phool Mahal. Located at the heart of the city, Phool Mahal serves you the culture and heritage of Rajasthan in an exceptional platter. Phool Mahal was built in the 19th century by the Maharaja of Kishangarh. It has since been transformed sensitively to accommodate modern comforts for the visitors to enjoy the aeons of heritage while being at ease.
Comprising of huge, singularly decorated rooms with fresco walls, marble floors, and period furniture, the palace also offers modern facilities such as internet access and cable television. The main hall in Phool Mahal used to serve as a pleasure dome for maharajas. The hall has been built to look like a blooming flower, which is probably why it is called Phool Mahal.
The food here is available in a variety of cuisines including international, Indian, and regional. If you are looking for a place to savour the ancient Indian culture and heritage accompanied by modern comforts and facilities, Phool Mahal is the right place for you.
Phool Mahal, Jodhpur address and how to reach
Address : Phool Mahal Palace, Old City Rd, Deshwali Mohalla, Kishangarh, Jodhpur,Rajasthan-305801

How To Reach: By Train: 1.9 KM away from Jodhpur Railway Station
By Air: 5.4 KM away from Jodhpur Airport


Railway Address :Jodhpur Junction Railway Station, Maharaja Umaid Singh Statue Circle, Station Rd, Ratanada, Jodhpur, Rajasthan 342001 Airport Address :Jodhpur Airport, Civil Airport Road, Air Force Area, Ratanada, Jodhpur, Rajasthan 342011

Way from Nearest Railway station Way from Nearest Airport
Popular trains in which you can travel to Phool Mahal in Jodhpur
Related Tags :
Post your question Share your exprience