Hawa Mahal, Jaipur. Important visiting information
Opening Time : 09:00 AM Closing Time : 04:30 PM
Open : Daily Closed on public holidays : No
Entery fee : Indian : Rs.10, Foreigner : Rs. 50 Authorization : No
Rate this Place
0 vote(s)
Air Quality Index (AQI, Pollution Levels) near - Hawa Mahal
Adarsh Nagar, Jaipur - RSPCB
50

OZONE

38

CO

11

SO2

4

NH3

21

NO2

53

PM2.5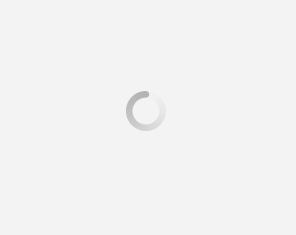 More about Hawa Mahal, Jaipur and Historical Information
Hawa Mahal is probably one of the most beautiful palaces in the world. It is located in Jaipur in India and it has been built for more than 200 years.
There are many unique features of this palace. One of the unique features is the five-storey exterior. Together with the honeycomb architectural style, the palace is a very unique landmark in India.
Hundreds of years ago, the construction techniques were not so advanced. Therefore, it took a lot of time and efforts for the construction workers back then to construct the palace. But the difficulty did not hinder them from building this great design of work. The design has helped the structure to survive over these centuries because it successfully helped the structure to withstand the natural hazards faced in India as well as in many other countries in the world. Thus, Hawa Mahal is one of the places that you should never miss!
Hawa Mahal is a palace in Jaipur, India. It was built in 1799 by Maharaja Sawai Pratap Singh, and designed by Lal Chand Ustad in the form of the crown of Krishna, the Hindu god. Its unique five-storey exterior is also akin to the honeycomb of the beehive with its 953 small windows called jharokhas that are decorated with intricate latticework.[1] The original intention of the lattice was to allow royal ladies to observe everyday life in the street below without being seen, since they had to observe strict "purdah" (face cover). Besides this, the lattice also provides cool air caused by the Venturi effect (doctor breeze) through the intricate pattern and thereby air conditioning the whole area during the high temperatures in summers.
Image Cre dits: Karppanta
Hawa Mahal, Jaipur address and how to reach
Address : Johri Bazar Road, Jaipur, Rajasthan 302002

How To Reach: By Train: 5 KM away from Jaipur Railway Station
By Air: 12.2 KM away from Jaipur Internationa Airport

Railway Address :Jaipur Railway Station, Gopalbari, Jaipur, Rajasthan 302016 Airport Address :Jaipur International Airport, Airport Rd, Sanganer, Jaipur, Rajasthan 302017

Way from Nearest Railway station Way from Nearest Airport
Popular trains in which you can travel to Hawa Mahal in Jaipur
Related Tags :
Post your question Share your exprience