Umed Garden Zoo, Jodhpur. Important visiting information
Opening Time : 05:00 AM Closing Time : 09:00 PM
Open : Daily Closed on public holidays : No
Entery fee : Indians: 5 INR, Foreigners: 10 INR Authorization : No
Rate this Place
0 vote(s)
Air Quality Index (AQI, Pollution Levels) near - Umed Garden Zoo
Collectorate, Jodhpur - RSPCB
43

OZONE

60

CO

9

SO2

NH3

46

NO2

63

PM2.5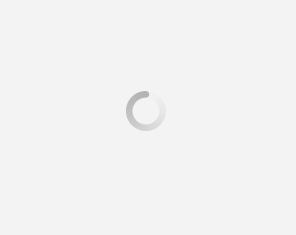 More about Umed Garden Zoo, Jodhpur and Historical Information
Umed Garden was built by Maharaja Umed Singh and it is named after its builder himself. Situated at a distance of 1.5 kilometres from Jodhpur Junction and 4 kilometres from Mehrangarh Fort, Umed Garden Zoo is one of the top gardens in Jodhpur.
The garden is stretched over an area of 82 acres and houses lush green lawns with a variety of seasoned flowers. It comprises, within its boundaries, museums, aesthetically designed water fountains, a library with a range of ancient and modern books, and a zoo with a walk-in aviary.
The zoo inside the garden boasts on a range of regional and national animal species including tigers, bears, monkeys, zebras, lions and more, while the aviary accommodates birds from different parts of the world.
If you are looking to spend your day in serenity while being able to study and appreciate nature and its wide variety of offsprings, Umed Garden Zoo is the perfect place for you to be.
Umed Garden Zoo, Jodhpur address and how to reach
Address : Umaid Public Garden, Jodhpur, Rajasthan, 342001, India

How To Reach: By Train: 1.7 KM away from Jodhpur Junction Railway Station
By Air: 4.6 KM away from Jodhpur Airport



Railway Address :Jodhpur Junction Railway Station, Maharaja Umaid Singh Statue Circle, Station Rd, Ratanada, Jodhpur, Rajasthan 342001 Airport Address :Jodhpur Airport, Civil Airport Road, Air Force Area, Ratanada, Jodhpur, Rajasthan 342011

Way from Nearest Railway station Way from Nearest Airport
Popular trains in which you can travel to Umed Garden Zoo in Jodhpur
Related Tags :
Post your question Share your exprience