Rajaji National Park, Dehradun. Important visiting information
Opening Time : 06:00 AM Closing Time : 06:00 PM
Open : Daily Closed on public holidays : No
Entery fee : Free Authorization : No
Seasonal Feature : "Park remains open from 15th November to 15th June, It remains closed during rainy season for five months."
Rate this Place
2 vote(s)
Air Quality Index (AQI, Pollution Levels) near - Rajaji National Park
New Mandi, Muzaffarnagar - UPPCB
20

OZONE

74

CO

16

SO2

NH3

NO2

PM2.5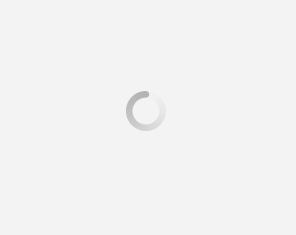 More about Rajaji National Park, Dehradun and Historical Information
Rajaji National Park is a paradise for nature lovers and wildlife enthusiasts located in Uttarakhand. The park is well-known for its scenic beauty and rich biodiversity that serve as a major attraction. It was back in 1983 when Rajaji National Park was created by merging Rajaji Wildlife Sanctuary with Motichur and Chilla wildlife sanctuaries. The park has been named after a popular freedom fighter and first governor-general of India, Late Sri C. Rajgopalachari who was affectionately called Rajaji. Sprawling across an area of 820.42 sqr km, the Rajaji National Park is open to visitors only from Mid-November to Mid-June. The park houses avian species which are found in open grassland and in forested foothills.Rajaji is beautifully nestled in the Shivalik ranges and the beginning of the vast Indo–Gangetic plains. The park thus represents vegetation of several distinct zones and forest types including sal forests, riverine forests, board–leaved mixed forests, scrubland and grassy.The diversity of species in this park is a result of its location in a transition zone between temperate western Himalaya and central Himalaya. There are over 400 bird species including Greater Scaup, Black-bellied Tern, Pallas's Fish Eagle, Tytler's Leaf Warbler, White-naped Woodpecker, Great Hornbill, Northern Goshawk, Scaly Thrush, Snowy-browed Flycatcher, Rusty-flanked Treecreeper, Black-necked Stork, Yellow-billed Blue Magpie, Pale-footed Bush Warbler, Green Avadavat and Reed Bunting.
Rajaji National Park, Dehradun address and how to reach
Address : 5/1, Ansari Road, Mohand Range, Dehradun, Uttarakhand 248001

How To Reach: By Train: 18 KM away from Rishikesh Railway station
By Air: 35 KM away from Jolly Grant Airport

Railway Address :Haridwar Railway Station Grounds, Shikhu Pur, Devpura, Haridwar, Uttarakhand 249401 Airport Address :Rishikesh Road, Dehradun, Uttarakhand 248140

Way from Nearest Railway station Way from Nearest Airport
Popular trains in which you can travel to Rajaji National Park in Dehradun
Related Tags :
Post your question Share your exprience